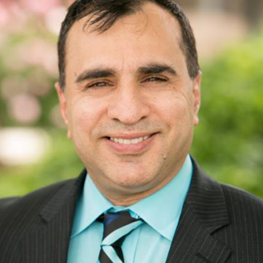 Mr Douraid Abbas
M.B.chB, F.R.A.C.S, FASMBS
Languages: English
Specialities
Bariatrics
General Surgery
Areas of Interest
Bariatrics
Gastrectomy
Breast Cancer
Colonoscopy & Gastroscopy
Laparoscopic Surgery
Haemorrhoid Treatment
Thyroid Surgery
St Vincent's Private Hospital Werribee, VIC
Wyndham Private Specialist Consulting Suites
242 Hoppers Lane
Werribee 3030
Central Highlands Surgeons
607 Mair Street
Ballarat 3350 VIC
Biography
Mr Douraid Abbas is a specialist surgeon, whose holistic approach to treatment and care ensures every patient receives the highest quality service in Victoria.
Mr Abbas specialises in the fields of bariatric (weight loss) surgery, endoscopy, Breast Cancer and general surgical procedures. He has worked across Australia, gaining experience and enhancing his skills to become
one of the most respected surgeons in the country.
Mr Abbas' surgical career began in Brisbane, Queensland, where he was selected to join the Surgical Training Program with the Royal Australasian College of Surgeons. From there he went on to complete the Advanced Training Program in General Surgery at the Royal Brisbane Hospital, and was awarded his fellowship in General Surgery. Mr Abbas also obtained recognition by the Gastroenterological Society of Australia (GESA) for his achievements in endoscopy (colonoscopy and gastroscopy) surgeries.
After relocating to Victoria, Mr Abbas gained further training in breast, thyroid, colorectal and bariatric surgery from leading surgeons in these fields, enhancing the skills and knowledge he gained in Brisbane. His interest in cancer surgery, in particular reconstructive (oncoplastic) surgery, took him to Paris for further training under Dr. Krishna Clough - a world renowned specialist and pioneer in the field of breast cancer and
reconstructive breast surgery.
Mr Abbas continues to provide the highest quality treatment and care, ensuring every patient feels confident and comfortable in their medical needs.
Mr Douraid Abbas is a member of OSSANZ (Obesity Surgery Society Australia and New Zealand) and has contributed patients to the BSR(Bariatric Surgery Registry) since its inception.
• Obesity Surgery Society of Australia & New Zealand
• General surgeons Australia
• International Fellow of the American Society for Metabolic & Bariatric Surgery
• AMA Victoria
• Senior Lecturer Deaken University Geelong
• Senior Lecturer University of NotreDame School of Medicine Sydney
• BreastSurgANZ
• Gastroenterological society of Australia