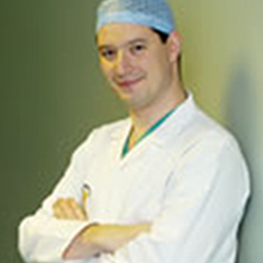 Specialities
Ear Nose & Throat (Otolaryngology)
Areas of Interest
Rhinology
Kids ENT
Adult obstructive sleep apnoea, coblation surgery
Head & neck tumour surgery
St Vincent's Private Hospital East Melbourne, VIC
Brighton ENT
161 North Road
Brighton VIC 3186
T: (03) 9596 8005
F: (03) 9596 6550
Biography
Mr Eduard Pudel is a Melbourne-based ear, nose and throat (ENT) surgeon with special interests in sinus surgery, rhinoplasty, paediatric hearing loss, obstructive sleep apnoea and head neck tumour surgery.
Mr Pudel was born in the Ukraine and moved to Australia in search of a better life with his parents in 1987. He conducted his medical school, surgical training and specialisation in Australia between 1993 and 2007.
He spent an additional year in Ireland undertaking an ENT fellowship and began his private practice in Brighton upon his return in 2008. Mr Pudel speaks 5 languages.