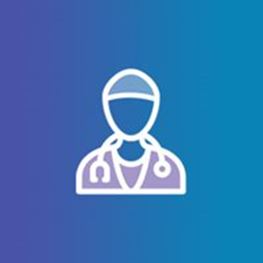 Areas of Interest
Colorectal cancer
Inflammatory bowel disease (IBD)
Crohn's disease
Pelvic floor dysfunction
St Vincent's Private Hospital Fitzroy, VIC
Mr Eugene Ong
Level 2, Healy Wing 4
1 Victoria Parade
Fitzroy VIC 3065
T: (03) 9034 4810
F: (03) 9034 4811
Biography
Mr Eugene Ong is a Melbourne-based colorectal surgeon with a friendly approach. He is dedicated to providing the best possible care and outcomes for people presenting with colorectal conditions.
Mr Eugene Ong has special interests in the management of colorectal cancer, inflammatory bowel disease (Crohn's disease and ulcerative colitis), functional and pelvic-floor disorders (incontinence, constipation and rectal prolapse) and proctology (haemorrhoids, fissure and fistula disease). He performs minimally-invasive laparoscopic (keyhole), single-incision laparoscopic surgery, robot-assisted surgery, endoscopic surgery and trans-anal endoscopic microsurgery.
Eugene graduated from the University of Melbourne and has completed multiple clinical fellowships in colorectal surgery in Melbourne, Brisbane, Cleveland USA and Oxford UK working alongside recognised experts in colorectal surgery.
Eugene is considered an expert in the field and is the Director of Pelvic Floor Services at St Vincent's Hospital and Head Convenor of the bi-annual inflammatory bowel disease surgical symposium. He is involved in teaching and research, as well as having published and presented papers on minimally-invasive surgery and speaking at national and international conferences.
Affiliations & Memberships