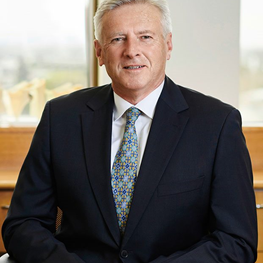 Areas of Interest
Shoulder sporting injuries
Joint replacement
Arthroscopy
Instability surgery
Rotator cuff surgery
St Vincent's Private Hospital East Melbourne, VIC
Suite 25
141 Grey Street
East Melbourne VIC 3002
T: (03) 9417 6155 ext 6605
F: (03) 9416 3094
Biography
Mr Francis Lyons is a Melbourne-based orthopaedic surgeon who works to ensure you receive the highest professional care and attention. He is a good communicator and will discuss all appropriate treatment options to help you make informed decisions.
Mr Lyons has a particular interest in the treatment of shoulder conditions. Frank received his medical degree from the University of Melbourne and completed his internship and residency at St Vincent's Private Hospital, Melbourne. He completed his postgraduate fellowship training at the University of Texas Health Science Center in San Antonio, Texas.
Frank is always available to discuss cases over the phone with GPs and his patients are allocated plenty of time during the consultation to allow thorough explanations and opportunities for questions.