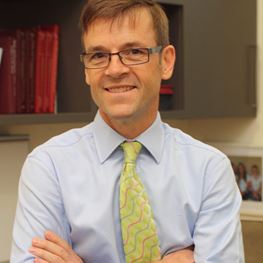 Specialities
Plastic & Reconstructive Surgery
Areas of Interest
Reconstructive breast surgery
Aesthetic breast surgery
St Vincent's Private Hospital East Melbourne, VIC
St Vincent's Private Hospital Kew, VIC
The Farrow Clinic
527 Glenferrie Road
Hawthorn VIC 3122
T: (03) 9421 5555
F: (03) 9818 8855
Biography
Mr Hamish Farrow is a Melbourne-based plastic surgeon specialising in reconstructive and aesthetic breast surgery. He has an affable manner and understands that women want balance and symmetry to give them the best outcome.
Mr Hamish Farrow has extensive clinical experience in all forms of breast surgery. He also works with teenagers born with breast or chest wall abnormalities such as breast asymmetries and nipple inversion.
Hamish has completed extensive surgical training in both Australia and overseas, since qualifying as a doctor from the University of Melbourne in 1987. He has gained specialist experience in cosmetic and reconstructive breast surgery and continues to undertake further training in these areas to keep up to date in this field.
He is involved in research into cancer prevention, and patient and nursing education in this important area of medicine. In addition to his extensive training and clinical experience, he's had a number of research papers published in the field of breast surgery. He also set up and runs a collaborative forum for Melbourne-based surgeons with a specific interest in plastic surgery of the breast.