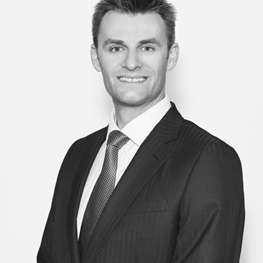 Mr Jeremy Richardson
MBBS (Hons), BMedSc (Hons), PGDipSurgAnat, FRACS(Plast), ASPS, ASAPS, ISAPS
Visit specialist website
Languages: Arabic, English, French
Specialities
Plastic & Reconstructive Surgery
Areas of Interest
Facial aesthetic surgery
Abdominoplasty/contouring
Skin cancer/scar revision
Breast/burns surgery
St Vincent's Private Hospital Kew, VIC
Queens Parade Specialists
416 Queens Parade
Fitzroy North VIC 3068
T: (03) 9486 6721
F: (03) 9923 2721
Biography
Mr Jeremy Richardson is a plastic surgeon consulting at St Vincent's Private Hospitals. He aims for surgical excellence and personalised care to help people achieve their goals from cosmetic rejuvenation and reconstructive surgery.
Mr Richardson is an Australian-trained specialist plastic surgeon specialising in facial cosmetic rejuvenation and reconstructive surgery, such as face lifts, neck lift, rhinoplasty (nose surgery) and blepharoplasty (eye surgery). He also performs plastic surgical procedures of the breast, body and skin.
Jeremy graduated from the University of Tasmania and completed his 3 years of general surgical anatomy training in Melbourne. He then undertook his specialist plastic surgery training in Australia before obtaining international experience with fellowships in the UK, where he was able to pursue his subspecialty interests in head, neck, breast, cleft lip and palate surgery.
Jeremy completed further aesthetic (cosmetic) surgical training in the Harley Street medical district of London.