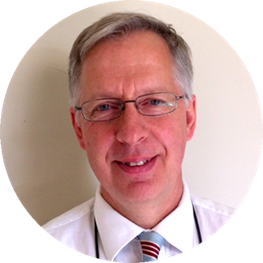 Specialities
Ear Nose & Throat (Otolaryngology)
Areas of Interest
Otology (ear diseases)
Cochlear implants
Vertigo disorders
St Vincent's Private Hospital East Melbourne, VIC
Malvern Hill Consulting
1039 Malvern Road
Toorak VIC 3142
T: (03) 9188 3690
F: (03) 9824 6991
Biography
Mr Michael Tykocinski is an ear, nose and throat (ENT) surgeon consulting at St Vincent's Private Hospital, East Melbourne. He has a special interest in children's and adult surgery of the ear with his focus on helping people attain the best possible outcomes.
Mr Michael Tykocinski is an experienced ear, nose, throat, head and neck surgeon. His expertise is in the diagnosis and treatment of ear problems and cochlear implant surgery—this includes surgery for ear disease, deafness, vertigo disorders and facial nerve disorders. He also performs surgery for chronic sinusitis, nasal obstruction leading to snoring and sleep apnoea, children's ear, nose and throat disorders, such as recurrent ear infections, tonsillitis and snoring.
Michael graduated from University in Berlin and has a medical doctorate from the same institution. Upon moving to Australia, he received advanced surgical training in 2004 via a fellowship in otology (ear diseases) from the Royal Victorian Eye and Ear Hospital (RVEE). He is still associated with the RVEE through his involvement at the Cochlear Implant Clinic.
Michael has been involved in research at the Department of Otolaryngology, University of Melbourne and at the Cooperative Research Centre for Cochlear Implants and Hearing Aid Innovation.