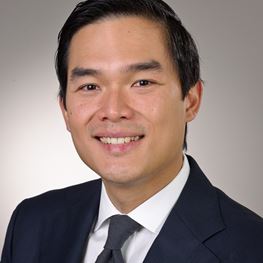 Specialities
Plastic & Reconstructive Surgery
St Vincent's Private Hospital East Melbourne, VIC
St Vincent's Private Hospital Kew, VIC
Horizon Plastic Surgery
Level 2, 6 English Street
Essendon Fields VIC 3041
T: (03) 8560 2999
F: (03) 8678 1111
Northpark Private Consulting
Level 1, Suite 7
Cnr Plenty Road and Greenhills Road
Bundoora VIC 3083
T: (03) 8560 2999
F: (03) 8678 1111
Biography
Mr Miguel Cabalag is an Australian trained Aesthetic and Reconstructive Plastic surgeon with international fellowship experience. His particular area of interest and expertise is in facial aesthetics, where he is able to offer both surgical and non-surgical options to his patients.
After graduating with honours from the University of Melbourne Medical School, he underwent specialty surgical training, including two years of accredited general surgery and five years of Plastic and Reconstructive Surgery to become a fellow of the Royal Australasian College of Surgeons (FRACS). This was followed by further subspecialty fellowship training in Facial Aesthetic Plastic surgery under the supervision of multiple world renowned Facial Plastic Surgeons in Singapore, London, the Netherlands and Italy. During this time, he refined his skills and experience in all types of face and neck lifting, upper and lower blepharoplasty (including Asian eyelid surgery) and facial fat grafting. Furthermore, he has also completed further training in facial injectables and surgical thread lifting in London and Australia.
In addition to this, Mr Cabalag undertook a 12 month Microsurgery fellowship at the prestigious Royal Marsden Hospital in London, ranked one of the top five cancer hospitals worldwide. Here, he gained further experience in breast, sarcoma, perineal and head and neck reconstruction as the Chief Microsurgery Fellow.
Mr Cabalag also holds a public appointment at the Royal Melbourne Hospital where he is involved in Head and Neck reconstructive surgery, and is also an honorary clinical fellow of the University of Melbourne Department of Surgery. He continues to be involved in teaching and research, with numerous publications in peer-reviewed journals and international presentations. He is a member of the Australian Society of Plastic Surgeons (ASPS), Australian Society of Aesthetic Plastic Surgeons (ASAPS) and the International Society of Aesthetic Plastic Surgery (ISAPS).