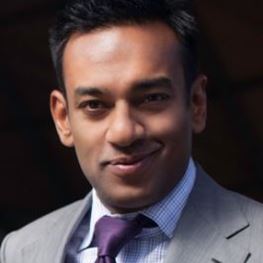 Areas of Interest
Lung cancer
VATS (Video-assisted Thorascospic surgery)
Airway surgery and interventions
Mesothelioma
St Vincent's Private Hospital Fitzroy, VIC
East Melbourne Heart and Lung
Suite 1, Level 5
55 Victoria Parade
Melbourne, VIC 3065
T: (03) 9419 2477
F: (03) 9417 1694
Biography
Mr Naveed Alam is a Melbourne-based thoracic surgeon providing specialist care to people with lung conditions. He takes the time to explain treatment options, to ensure people are presented with the most viable options for their individual needs.
Mr Naveed Alam specialises in minimally-invasive surgery (VATS and robotic-assisted) to treat a wide range of lung concerns including lung cancer, mesothelioma, emphysema, thymoma and tracheal tumours.
Naveed completed medical school and surgical training in Canada before undertaking additional fellowships at the National Cancer Institute of Canada and the renowned Memorial Sloan Kettering Cancer Centre in New York.
Naveed is involved in surgical education and, as a member of the Asian Thoracoscopic Education Program (ATEP), contributes his expert knowledge to national and international training of junior and senior surgeons. He is also a senior lecturer at the University of Melbourne.