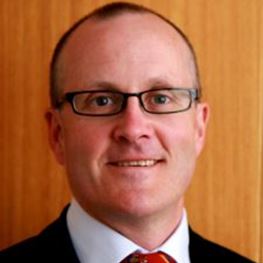 Areas of Interest
Laparoscopic prostatectomy
Nephrectomy
Minimally-invasive surgery
St Vincent's Private Hospital East Melbourne, VIC
St Vincent's Private Hospital Fitzroy, VIC
Melbourne Urology Group
Suite 2
141 Grey Street
East Melbourne VIC 3002
T: (03) 9415 6299
F: (03) 9416 3034
Biography
Mr Owen Niall is a Melbourne-based urological surgeon with a special interest in minimally-invasive surgery, including the use of laparoscopic (keyhole) and robotic-assisted surgery to achieve optimal results.
Mr Niall is experienced in laparoscopic, minimally-invasive surgery especially laparoscopic prostatectomy and nephrectomy (kidney surgery).
Owen graduated from Monash University in 1988 and undertook additional general surgical training before embarking on specialty training as a urologist. He was awarded a Diploma of Anatomy, and went on to teach anatomy at Stanford University in the USA.
From 2000 to 2001 Owen received further international urological training in the UK, France and Germany and received a laparoscopic fellowship in France at an institution instrumental in developing laparoscopic prostatectomy: the Montsouris Hospital in Paris.