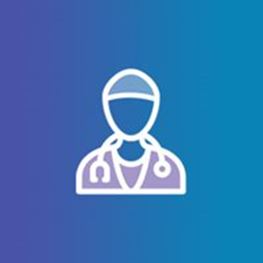 Areas of Interest
Skull base surgery Brain tumours Vascular neurosurgery Spine surgery
St Vincent's Private Hospital Fitzroy, VIC
Victoria Parade Neurosurgery
Suite 2, Ground Floor
100 Victoria Parade
East Melbourne VIC 3002
T: (03) 9639 3889
F: (03) 9639 3882
Biography
Mr Paul D Smith is a neurosurgeon who uses the most up-to-date skills and technologies to treat and manage people with neurological disorders to help achieve the best possible results.
Mr Smith manages all neurological conditions but with a particular interest in base of skull surgery (acoustic neuroma, vestibular schwannoma, complicated meningioma, trigeminal neuralgia), brain tumours (meningioma, glioma, other tumours), vascular neurosurgery (aneurysm, arteriovenous malformation, cavernoma) and spine surgery.
Paul graduated through the University of Melbourne and St Vincent's Hospital, Melbourne and completed a PhD through the University of Melbourne. He completed neurosurgical training at St Vincent's Hospital, Melbourne, The Royal Melbourne Hospital, The Royal Children's Hospital and the Austin Hospital. He then undertook a neurosurgical fellowship in 2008/2009 in skull base surgery with a particular emphasis on surgery for acoustic neuroma, trigeminal neuralgia and complicated meningioma surgery.
Paul is also a doctor of philosophy and he is actively involved in research into neurogenesis. He is actively involved in teaching and has been published internationally and cited in scientific journals.
Affiliations & Memberships