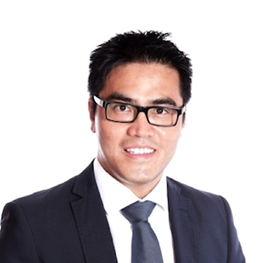 Areas of Interest
Shoulder, knee and hip arthroplasty
Arthroscopic upper limb procedures
Complex shoulder reconstructions
Knee reconstructions
St Vincent's Private Hospital East Melbourne, VIC
St Vincent's Private Hospital Werribee, VIC
St Vincent's Private Hospital Kew, VIC
Essendon Orthopaedics
276 Buckley Street
Essendon VIC 3040
T: (03) 9337 2775
F: (03) 9337 7858
Orthopaedic Surgery Centre
Specialist Consulting Suites
St Vincent's Private Hospital Werribee
240 Hoppers Lane
Werribee VIC 3030
T: (03) 9337 2775
F: (03) 9337 7858
Biography
Mr Ponnaren Pak is an orthopaedic surgeon providing up-to-date surgical and non-surgical interventions that meet each patient's desired goals and result in faster recovery and rehabilitation. He has experience in shoulder, hip and knee arthroplasty, complex shoulder reconstructions and minimally-invasive techniques for upper limb procedures and knee reconstructions.
Pon graduated with a medical degree from the University of Melbourne and went on to complete advanced orthopaedic training in both Melbourne and Sydney. After becoming a Fellow of the Royal Australasian College of Surgeons, he undertook a fellowship in shoulder and upper limb surgery in Auckland, and further fellowships in orthopaedic research, knee surgery and orthopaedic sports medicine at hospitals across Sydney.
He is actively involved in ongoing orthopaedic research on shoulder arthroplasty, and has had his work published in peer-reviewed medical journals and presented at national and international expert meetings.
Affiliations & Memberships