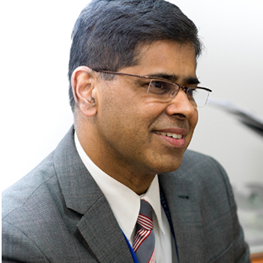 Areas of Interest
ACL reconstruction
Knee and knee arthroplasty
Revision knee and hip arthroplasty
Foot and ankle surgery
Orthopaedic trauma
St Vincent's Private Hospital Werribee, VIC
St Vincent's Private Hospital Werribee
240 Hoppers Lane
Werribee VIC 3030
T: (03) 9808 1842
F: (03) 9808 5413
Specialists at Burwood
367 Warrigal Road
Burwood VIC 3125
T: (03) 9808 1842
F: (03) 9808 5413
Biography
Mr Raghavan Unni is an orthopaedic surgeon with more than 20 years' clinical experience specialising in in adult lower limb procedures, anterior cruciate ligament (ACL) injuries, and trauma.
Raghavan is a Fellow of the Royal Australasian College of Surgeons, a member of the Australian Orthopaedic Association, and has completed a fellowship in trauma and arthroplasty at the Royal Adelaide Hospital.
Raghavan is actively involved in education and teaching and is a tutor at the University of Melbourne. He is also an assessor for the Victorian Audit of Surgical Mortality.
Affiliations & Memberships