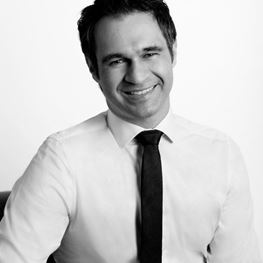 Specialities
Plastic & Reconstructive Surgery
St Vincent's Private Hospital East Melbourne, VIC
St Vincent's Private Hospital Fitzroy, VIC
Level 8
166 Gipps Street
East Melbourne VIC 3002
T: (03) 9928 6174
F: (03) 9038 4440
Biography
Mr Ramin Shayan is a plastic surgeon consulting at St Vincent's Private Hospitals. He has a particular emphasis on skin lesions and he ensures people receive explanatory details of his recommendations to achieve the best possible outcomes.
Mr Ramin Shayan has a special interest in the treatment of skin lesions and lymphedema – swelling caused when the lymphatic system is not draining effectively.
Ramin graduated from the University of Melbourne in 2001 and has completed his PhD in the molecular biology of cancer spread and lymphedema. He has been an accredited registrar at some of Melbourne's most distinguished hospitals, St Vincent's, Alfred, Austin, Royal Melbourne and Royal Children's.
Ramin is a director of
The O'Brien Institute
at St Vincent's, investigating tissue engineering and the molecular science behind diseases of cancer survivorship and regenerative medicine. He has also received numerous awards and is involved in research and training the next generation of plastic surgeons.
Affiliations & Memberships