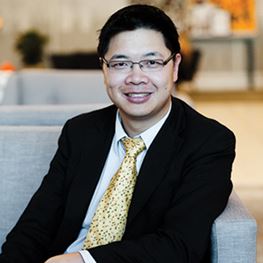 Specialities
Ear Nose & Throat (Otolaryngology)
Areas of Interest
Otology/ear surgery
Endoscopic sinus surgery
Paediatric ENT
Skull-based surgery and neurotology
St Vincent's Private Hospital East Melbourne, VIC
964A Mt Alexander Road
Essendon VIC 3040
T: (03) 8535 4750
F: (03) 9101 7911
Biography
Mr Randal Leung is a Melbourne-based ear, nose and throat (ENT) surgeon who conducts all forms of ear, nose and throat surgery, with particular clinical care of people with ear conditions.
Mr Leung's special interests include otology, neurotology, skull-base surgery, paediatric ENT, rhinology and rhinoplasty.
Randal graduated from the University of Melbourne, Royal Melbourne Hospital Medical School with honours and subsequently obtained his fellowship of the Royal Australasian College of Surgeons in otolaryngology, head and neck surgery. To further his training, Randal undertook post-fellowships in the USA in otology, neurotology and skull-base surgery.
Randal continues to be involved in ongoing clinical research and trials and also teaches trainee specialists currently progressing through the fellowship program.