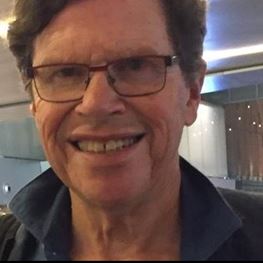 Specialities
Ear Nose & Throat (Otolaryngology)
Areas of Interest
Adult ENT
Paediatric ENT
Sinus surgery
Rhinoplasty
Septoplasty
St Vincent's Private Hospital East Melbourne, VIC
Cabrini Medical Centre
Suite 18
Isabella Street
Malvern VIC 3144
T: (03) 9500 0007
F: (03) 9509 6754
Williamstown Specialist Centre
87 Ferguson Street
Williamstown VIC 3016
T: (03) 9397 2111
F: (03) 9397 8352
Biography
Mr Robert L Thomas is an ear, nose and throat (ENT) surgeon who performs both paediatric and adult ENT surgery using the most advanced techniques to attain the best possible results.
Mr Thomas has a special interest in adeno-tonsillectomy and grommets, sino-nasal surgery, including septoplasty, rhinoplasty and endoscopic sinus surgery. He also treats balance issues.
Rob graduated from the University of Melbourne and undertook his residency at St Vincent's Hospital in Melbourne. Following this, he joined the ENT Head & Neck Training programme across four of Melbourne's most prestigious training hospitals – the Alfred, St Vincent's, Royal Melbourne and Royal Children's. After qualifying, he gained additional valuable training and expertise overseas, firstly in London at the Royal National Throat, Nose & Ear Hospital and then in Toronto, at the Hospital for Sick Children.
Upon his return to Melbourne, he received an appointment at the Alfred Hospital, where he is an emeritus consultant surgeon.