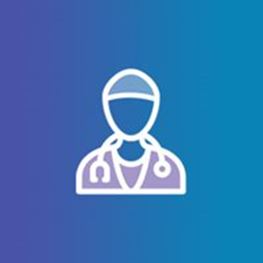 Areas of Interest
Aortic aneurism treatment Peripheral vascular disease Varicose veins Axillary hyperhidrosis
St Vincent's Private Hospital Fitzroy, VIC
Biography
Mr Roger Bell is a Melbourne-based vascular surgeon with over 25 years of experience. He performs a comprehensive range of vascular surgeries for people utilising open and endovascular techniques.
Mr Bell's experience covers the entire spectrum of vascular disorders, such as peripheral vascular disease, carotid stenosis, aortic aneurysms, varicose veins and other venous disorders. He has a special interest in treating endofibrosis, hyperhidrosis and claudication in elite athletes and particular clinical interest in the management of hyperhidrosis (excessive sweating) and facial blushing, having achieved very positive results in this area.
Roger graduated from the University of WA and has refined his skills at the National Liver Transplant Unit in Sydney, the vascular unit at St Thomas' Hospital in the UK and as the Head of Vascular Surgery at the Sir Charles Gairdner Hospital in WA.