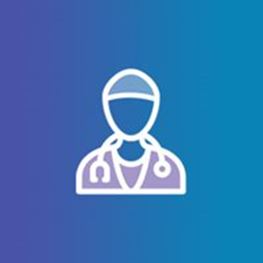 Specialities
Gastroenterology & Hepatology
General Surgery
Areas of Interest
Liver, biliary and pancreatic surgery & endoscopic retrograde cholangio-pancreatography Cancer surgery
St Vincent's Private Hospital Fitzroy, VIC
Suite 1, Level 2
41 Victoria Parade
Fitzroy VIC 3065
T: (03) 9416 2246
F: (03) 9416 2278
Biography
Mr Simon Banting is a Melbourne-based hepatobiliary and upper gastrointestinal (GI) surgeon treating people presenting with liver, pancreas and bile duct concerns requiring surgery.
Mr Banting is Head of Surgery and Director of the Hepatobiliary & Upper Gastrointestinal Department at St Vincent's Private Hospital.
Simon completed his undergraduate medical training at the University of Melbourne with honours in 1981. He then underwent post-graduate surgical training based at St Vincent's Hospital, Melbourne. This was followed by 2 years of advanced surgical training in Scotland, where he worked as the senior registrar gaining experience in advanced laparoscopic surgery, upper gastrointestinal surgery, hepatobiliary and upper GI surgery, liver transplantation and endoscopic practice in endoscopic retrograde cholangiopancreatography (ERCP).
Affiliations & Memberships