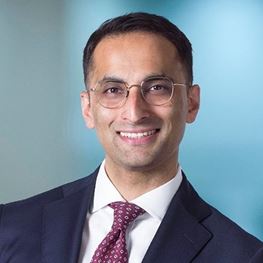 Areas of Interest
Complex upper limb trauma/reconstruction
Upper & lower limb trauma surgery
Sports surgery
St Vincent's Private Hospital East Melbourne, VIC
St Vincent's Private Hospital Fitzroy, VIC
St Vincent's Private Hospital Kew, VIC
Melbourne Orthopaedic & Sports Medicine Centre
Suite 12, Level 1 166 Gipps Street
East Melbourne VIC 3002
T: (03) 9928 6786
F: (03) 9923 2722
Biography
Mr Sushil Pant is a Melbourne-based orthopaedic surgeon with a special interest in treating complex shoulder injuries, whether they be caused by trauma or are longer-term injuries. He uses the latest arthroscopic techniques and advanced computer navigation to assist with accuracy and help reduce recovery time.
Mr Pant is an Australian-trained surgeon who treats elite and amateur level athletes with shoulder instability, people in middle age with rotator cuff disorders and older individuals with shoulder arthritis. He also manages complex upper and lower limb orthopaedic trauma.
Sushil completed his orthopaedic training in Sydney, undertaking fellowships in shoulder and elbow surgery under the tutorship of Professor Desmond Bokor (founding member and past President of the Shoulder and Elbow Society of Australia). He received international training as a visiting fellow/surgeon at shoulder units in hospitals in Lyon, Nice and Paris, France.
Sushil regularly attends national and international conferences to keep up-to-date with current best practices in non-operative and operative care and to collaborate with colleagues, in addition to being involved in training and mentoring advanced of orthopaedic trainee surgeons.
Affiliations & Memberships