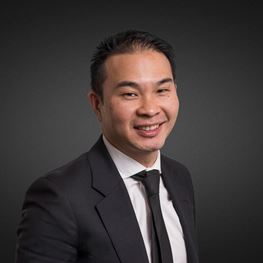 Areas of Interest
Bunion and lesser toes correction
Scarf Akin osteotomy
minimally-invasive surgery
St Vincent's Private Hospital Kew, VIC
Park Clinic Orthopaedics
St Vincent's Private Hospital Kew
Suite 1
5 Studley Avenue
Kew VIC 3002
T: (03) 9116 5827
F: (03) 9089 7528
Biography
Mr Terence Chin is Melbourne-based orthopaedic surgeon specialising in foot and ankle surgery. He uses minimally-invasive techniques to achieve the optimal results.
Mr Chin has specific training and experience in arthroscopic surgery, deformity correction (e.g. bunion surgery) and the treatment of traumatic sports-related and degenerative conditions of the foot and ankle. He specialises in keyhole foot surgery, arthroscopic ankle surgery, fusion procedures and surgical treatment of flat feet (tibialis posterior dysfunction).
Terence studied medicine at the University of Adelaide and completed his internship and basic surgical training at the Royal Adelaide and Queen Elizabeth Hospitals.
Since completing his orthopaedic surgery training in Victoria, he has undertaken further subspecialty training in foot and ankle surgery in both Melbourne and Canada.
Affiliations & Memberships