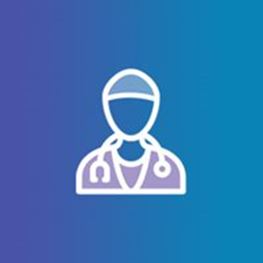 Areas of Interest
Sporting injuries ACL reconstruction Multi ligament reconstruction Realignment osteotomy Dislocated knee
St Vincent's Private Hospital Werribee, VIC
St Vincent's Private Hospital, Werribee
240 Hoppers Lane
Werribee VIC 3030
T: (03) 9038 5200
F: (03) 9038 5209
Orthosport Victoria
Epworth Richmond
Level 5, 89 Bridge Road
Richmond VIC 3121
T: (03) 9038 5200
F: (03) 9038 5209
Biography
Mr Tim Whitehead is an orthopaedic surgeon who specialises in knee surgery for a wide variety of people, from elite athletes to weekend warriors and the elderly, to help them achieve the best possible results.
Mr Whitehead is recognised internationally, particularly for his research into anterior cruciate ligament (ACL) reconstruction. He performs all types of knee surgery, with his particular interest being complex sporting injuries, including ACL and multi-ligament reconstruction, along with realignment osteotomy for osteoarthritis, knee arthroplasty and management of the dislocated knee.
Tim qualified as an orthopaedic surgeon and then visited Canada to complete 2 highly-regarded orthopaedic knee and sports medicine fellowships. In 2008 he visited and lectured at orthopaedic centres around Europe, and is now a member of the prestigious Magellan Orthopaedic Society.
Tim is heavily involved in research and is a member of the OrthoSport Victoria Research Unit. He has won several awards for research and speaks regularly at national and international meetings.