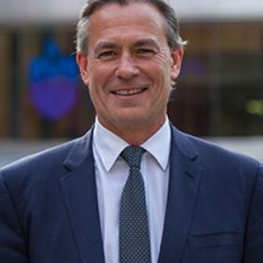 Specialities
Plastic & Reconstructive Surgery
St Vincent's Private Hospital Fitzroy, VIC
St Vincent's Private Hospital Kew, VIC
St Vincent's Hospital Melbourne
Suite C37
Level 3, Building C
41 Victoria Parade
Fitzroy VIC 3065
T: (03) 9412 8850
F: (03) 9412 8801
Biography
Mr Timothy Bennett is a Melbourne-based hand surgeon with a special interest in plastic surgery. He aspires to achieve the best possible outcomes for people from both a functional and aesthetic viewpoint.
Mr Bennett is an experience hand surgeon who has trained in both Australia and the UK.
Tim graduated medicine at Monash University and was appointed as a Research Fellow at the Bernard O'Brien Institute of Microsurgery from 1996-1998 involving research into peripheral nerve injuries and was awarded a Diploma of Anatomy in 1988.
Tim then went on to gain international training by completing a plastic and reconstructive surgery Fellowship in Leeds, England from 1998-1999.
He is the immediate past Director of Plastic, Reconstructive and Hand Surgery at St Vincent's Hospital and is also involved in continuing medical education programmes with the Royal Australasian College of Surgeons.