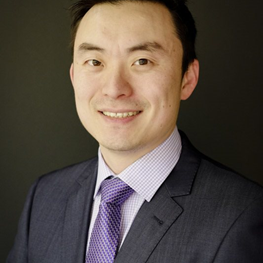 Specialities
Ear Nose & Throat (Otolaryngology)
Areas of Interest
Paediatric adenoid & tonsil disease
Nasal & paranasal conditions
Anterior skull base conditions
St Vincent's Private Hospital East Melbourne, VIC
Suite 6.2 Level 6
10 Martin Street
Heidelberg VIC 3084
T: (03) 9998 7418
F: (03) 9998 7459
Biography
Mr Yi Chen Zhao is an ear, nose and throat (ENT) head and neck surgeon consulting at St Vincent's Private Hospital. He manages general adult and paediatric ENT conditions employing the most up-to-date surgical techniques.
Mr Zhao specialises in surgery for tonsillitis, sinus, otology, rhinoplasty and front of the skull-based conditions such as pituitary tumours and cerobrospinal fluid leaks. He also treats diseases of the nose and paranasal sinuses.
Yi graduated from Monash University with first class honours and several awards and then completed his basic surgical training. He obtained his PhD through the University of Melbourne with a focus on the use of simulation in ENT education and training.
His specialist ENT head and neck training was completed through several major Victorian metropolitan training hospitals. He spent time in the US at the Ohio State University Wexner Cancer Centre to further his expertise in endoscopic skull base surgery.
Yi is involved in research projects as well as clinical trials in his field.
Affiliations & Memberships