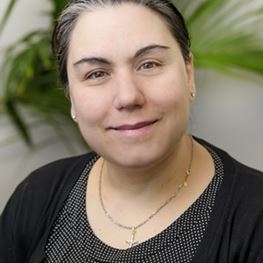 Areas of Interest
Adult and paediatric orthopaedic surgery
Development of dysplasia of the hip
St Vincent's Private Hospital Werribee, VIC
Orthowest
Suite 9,
Plenty Road Consulting Suites
NorthPark Private Hospital
Corner Greenhill's & Plenty Road
Bundoora VIC 3083
T: 1300 636 510
F: (03) 9468 0696
Biography
Ms Anna Manolopoulos is an orthopaedic surgeon treating a range of adult and paediatric orthopaedic problems with particular expertise in treating developmental dysplasia of the hip. She is committed to providing excellent patient care and open dialogue with all health care professionals involved in both pre- and post-surgery management.
Anna received a medical degree from Monash University in 1999, before going on to complete specialist orthopaedics training in 2011. She has also undertaken post-fellowship training in trauma, and limb reconstruction, both interstate and in the USA at The Texas Scottish Rite Hospital for Children.
Anna has previously been involved in projects that examine the role of computer devices in paediatric physiotherapy, and is currently part of a number of research projects. She has a particular interest in third world orthopaedics, especially work via outreach projects.