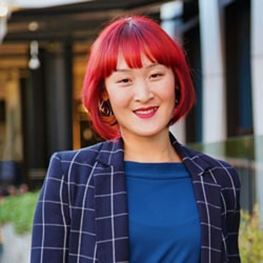 Specialities
Plastic & Reconstructive Surgery
Areas of Interest
Cosmetic surgery
Breast reconstructive surgery
Mastopexy
Bilateral breast reduction
Implant revision surgery
Abdominoplasty
St Vincent's Private Hospital East Melbourne, VIC
Marion Chan Plastic Surgery
Hawthorn Plastic Surgery
527 Glenferrie Road
Hawthorn VIC 3122
T: (03) 9988 1838
F: (03) 9958 3866
Neal St Medical Centre- Specialist Centre
Level 2, 5 Neal Street
Gisborne VIC 3437
T: (03) 9988 1838
F: (03) 9958 3866
Biography
Ms Marion Chan is a fully qualified Specialist Plastic and Reconstructive Surgeon in Melbourne, Australia.
She holds both public and private appointments as a fully qualified (FRACS) Plastic and Reconstructive Surgeon.
She regularly treats patients with general plastic surgery concerns such as skin cancers and traumatic and elective hand surgeries, but her main interest lies in cosmetic and reconstructive breast surgery, with heavy involvement in routine management of breast cancer patients undergoing reconstruction at Eastern Health through their well-established Breast Cancer Centre.
In the private sector, she regularly performs cosmetic procedures - such as breast augmentation, mastopexy (lifts), reductions, implant revision procedures and abdominoplasty (tummy tucks).
Affiliations & Memberships