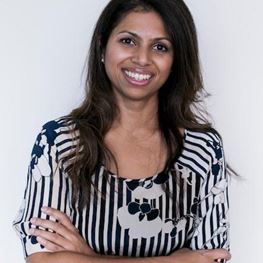 Specialities
Plastic & Reconstructive Surgery
Areas of Interest
Skin cancer
Breast surgery
Hand surgery
Head & neck surgery
Aesthetic surgery
St Vincent's Private Hospital Kew, VIC
26 Manningham Road
Bulleen VIC 3105
T: (03) 9075 0005
F: (03) 8738 0200
17 Riddell Road
Sunbury VIC 3429
T: (03) 9075 0005
F: (03) 8738 0200
Biography
Ms Namrata Anavekar is a qualified Plastic & Reconstructive Surgeon and Fellow of the Royal Australasian College of Surgeons.
During her surgical training, Ms Anavekar gained extensive experience in the full
spectrum of plastic surgical procedures. Upon completion of her training, Ms Anavekar
undertook an overseas fellowship in Switzerland and France. This was directed at
gaining further experience in the fields of maxillofacial surgery, head and neck surgery,
rhinoplasty and aesthetic surgery.
Throughout Ms Anavekar's surgical career, she has maintained a keen interest in
research, having published numerous articles in plastic surgical journals, as well as
textbook chapters. Ms Anavekar's current public hospital attachments include The
Austin Health and Eastern Health. She is committed to providing a comprehensive service to
her patients with a personalised approach.
Ms Anavekar is pleased to accept referrals pertaining to all aspects of Plastic Surgery,
ranging from skin cancer management to hand surgery to aesthetic surgery.