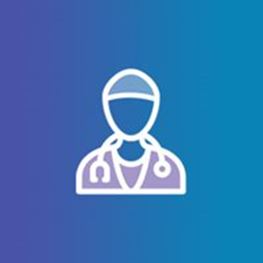 Areas of Interest
Interventional cardiology Cardiovascular risk assessment
St Vincent's Private Hospital Fitzroy, VIC
St Vincent's Private Hospital Werribee, VIC
Melbourne Cardiovascular Clinic
Suite 3, Level 1, 77 Victoria Pde,
Fitzroy, VIC 3065
T: (03) 9411 7224
F: (03) 9417 1479
Werribee Heart
242 Hoppers Lane
Werribee VIC 3030
T: (03) 9908 2999
F: (03) 8742 7788
Biography
A/Prof Andrew M Wilson is a cardiologist consulting at St Vincent's Private Hospitals. His special interest is in cardiovascular risk assessment and he is Director of the University of Melbourne Lipid and Cardiovascular Risk Reduction Clinic at St Vincent's.
A/Prof Wilson is highly experienced in all areas of interventional cardiology and assessment of cardiovascular risk, particularly in people with insulin resistance, renal disease and peripheral arterial disease.
Andrew trained in medicine and cardiology at St Vincent's Hospital and completed a PhD in atherosclerosis research in the University of Melbourne, Department of Medicine. He has extensive international experience having worked at Stanford University Medical Center in California for 3 years training in interventional cardiology as well as working as an NHMRC research fellow focused on translational research in atherosclerosis in the Falk Cardiovascular Research Institute at Stanford University.
Andrew is currently appointed to the Departments of Cardiology and University Department of Medicine at St Vincent's and the St Vincent's Institute. He leads the Translational Cardiovascular Biology group and is involved in a range of projects focused on cardiovascular risk factors.