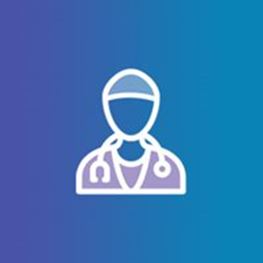 Areas of Interest
Chronic lymphocytic leukaemia
Lymphomas
Leukaemia
St Vincent's Private Hospital Fitzroy, VIC
Melbourne Blood Specialists
Suite 501, Level 5
100 Victoria Parade
East Melbourne VIC 3002
T: (03) 9654 8906
F: (03) 9654 8909
Biography
Prof Constantine Tam is a haematologist consulting at St Vincent's Private Hospitals. He has extensive experience in the treatment of blood cancers and a keen interest in the biology and treatment of chronic lymphocytic leukaemia (CLL) and low-grade lymphoproliferative diseases.
Dr Tam is the director of haematology at St Vincent's Hospital, and Clinical Lead for CLL and indolent lymphoma at the Victorian Comprehensive Cancer Centre. Prof Tam has extensive experience in clinical trials, particularly those involving targeted therapies in B-cell malignancies. He is principal investigator in local and international studies.
Con graduated from the University of Melbourne in 1998 completing his haematology training in Melbourne and in the US at the MD Anderson Cancer Centre. He is internationally recognised for his expertise in blood cancers, especially chronic lymphocytic leukemia and non-Hodgkin's lymphoma.
Con is published extensively in international journals and is an editorial board member of the Leukemia & Lymphoma journal.