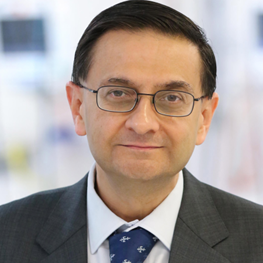 Prof David O'Neal
MBBS, MD, FRACP
Languages: English
St Vincent's Private Hospital Fitzroy, VIC
St Vincent's Private Hospital Werribee, VIC
Prof David O'Neal also takes Public Hospital appointments at St Vincent's Public Hospital Melbourne.
St Vincent's Private Hospital
Private Consulting Suites
240 Hoppers Lane
Werribee VIC 3030
T: (03) 9218 8253
F: (03) 9218 8024
Biography
Prof David O'Neal is a clinical endocrinologist with a research and clinical interest in diabetes.
David is a Professor at the University of Melbourne where he leads a diabetes research team, and holds other academic appointments with the University of Notre Dame and the University of Sydney where he is involved in undergraduate and postgraduate teaching.
Affiliations & Memberships