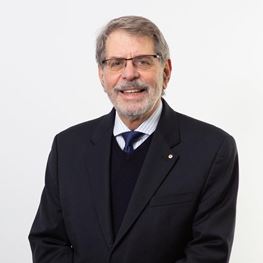 Prof John Eisman
AO (MB BS, PhD, FRACP)
Languages: English
Areas of Interest
Osteoporosis
Bone and calcium disorders
St Vincent's Private Hospital Sydney, NSW
St Vincent's Private Hospital
Room 1305, Level 13
376 Victoria Street
Darlinghurst NSW 2010
T: (02) 8382 6577
F: (02) 8382 6555
Biography
Professor John Eisman AO is a Staff Specialist Endocrinologist at St Vincent's Public and Private Hospitals, Sydney. He has 40 years' experience in diagnosis and management of osteoporosis, and bone and calcium disorders.
Professor John Eisman's major commitment and focus is translating osteoporosis research findings into real improvements in patient care.
His current research concentrates on the causes, risk factors, and genetics of osteoporosis.
John's medical and basic science training was in Sydney and Melbourne with post-doctoral studies in Madison, Wisconsin and Bern, Switzerland.
John initiated and has run the Bone and Calcium clinic at St Vincent's Hospital and the Dubbo Osteoporosis Epidemiology Study since their inception more than 20 years ago, and introduced osteoporosis research at the Garvan Institute of Medical Research.
He was Editor-in-Chief for the Journal of Bone and Mineral Research, a council member for the American Society for Bone and Mineral Research, and co-founder and President of the Australia and New Zealand Bone and Mineral Society.
He is Associate Dean of Clinical Leadership and Research for the School of Medicine at University of Notre Dame Australia, and Adjunct Professor at the University of New South Wales.