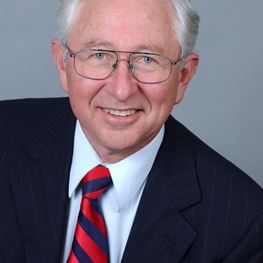 Areas of Interest
Anterior cruciate ligament reconstruction
Knee replacement
Juvenile knee injuries
Mater Hospital, North Sydney, NSW
North Sydney Orthopaedic & Sports Medicine Centre
Mater Clinic
Suite G.02, 3 Gilles Street
Wollstonecraft NSW 2065
T: (02) 9437 5999
F: (02) 9437 9595
Hill Street Sports Medicine Centre
1 Hills Street
Gosford NSW 2250
Optisports
Suite 319
5 Lime Street
Barangaroo NSW 2000
Biography
Professor Leo Pinczewski is an extensively experienced orthopaedic surgeon who specialises in knee reconstruction and replacement surgery. Internationally recognised, he has vast expertise in successfully restoring joint functionality.
Professor Leo Pinczewski has expertise in arthroscopic and reconstructive surgery of the knee, as well as ACL reconstruction, knee replacement surgery and clinical research in knee surgery. He has performed over 15,000 ACL reconstructions and continues clinical research in the fields of arthroscopic reconstruction and knee arthroplasty. He is a co-founder of the North Sydney Orthopaedic and Sports Medicine Centre and is internationally recognised for his research and development within the field of ACL reconstruction and joint replacement surgery.
Graduating from Sydney University, Leo completed his orthopaedic training in arthritis surgery in Edinburgh before returning to commence practice in Sydney in 1984. Committed to research and development, Leo has more than 50 publications in internationally-recognised journals and his dedication has resulted in numerous awards – including the Evelyn Hamilton Trust Memorial Prize for best scientific presentation at the Australian Orthopaedic Association annual scientific meetings on three occasions. He is the only orthopaedic surgeon to have ever received the Excellence in Surgery Award from the Royal Australian College of Surgeons.
Leo was appointed Associate Professor of Orthopaedics by the University of Notre Dame, in 2010. Globally respected, Leo has been invited to demonstrate his surgical techniques in over 20 countries and is frequently invited to present his research at international forums. He delivered an instructional course lecture in anterior cruciate ligament injury and reconstruction at the American Academy of Orthopaedic Surgeons for 3 consecutive years. In 2019, he was named as a Member (AM) in the General Division of the Order of Australia for his significant service to medicine, in particular to the advancement of knee surgery.
Affiliations & Memberships