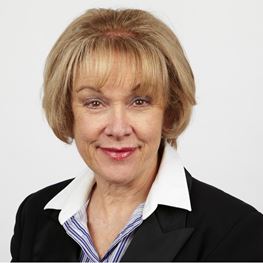 Prof Lesley Campbell
AM, MBBS, FRACP, FRCP(UK}
Languages: English, Hungarian
Areas of Interest
Diabetes
Obesity
Nutrition
Prader Willi Syndrome
St Vincent's Private Hospital Sydney, NSW
Level 4
Garvan Institute of Medical Research
St Vincent's Hospital
Victoria Street
Darlinghurst NSW 2010
Biography
Professor Lesley Veronica Campbell is a highly-respected senior endocrinologist. A past president of the Australasian Association for the Study of Obesity, she's been a strong advocate for more supportive management of people with obesity and for those who have trouble managing their diabetes.
A University of Sydney graduate, Lesley completed her residency at Sydney Hospital. She's since been treating patients at St Vincent's with a short a sabbatical to gain international experience at London's St Thomas' Hospital. She's been Director of the Diabetes Centre and the Endocrine Department, and Chairman of the Division of Medicine.
She's published over 240 scientific papers, as well as manuals and books for patient and staff education. She's involved in undergraduate and postgraduate teaching, is on the academic appointments committee of the University of New South Wales, and has been involved in writing national and international position statements and guidelines for diabetes management.
Affiliations & Memberships