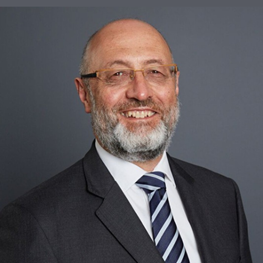 Areas of Interest
Abnormal heart rhythms
Atrial fibrillation
Catheter ablation
Pacemakers
Implantable defibrillators
Mater Hospital, North Sydney, NSW
RPAH Medical Centre
Suite 204
100 Carillon Ave
Newtown NSW 2042
T: (02) 9519 5922
F: (02) 9519 5944
Biography
Professor Mark McGuire is a cardiologist and specialist cardiac electrophysiologist (a doctor who specialises in the treatment of abnormal heart rhythms).
Prof McGuire is chairman of cardiovascular medicine at the Mater Hospital. He trained in internal medicine and cardiology at St Vincent's and Westmead Hospitals in Sydney. He spent two years doing post-doctoral research in Amsterdam at the Academic Medical Centre and University of Amsterdam.
Professor McGuire was awarded the prestigious Neil Hamilton Fairley Scholarship by The NH&MRC. He is a clinical professor of medicine at the University of Sydney and has delivered numerous papers to national and international scientific meetings.
He regularly performs cardiac electrophysiological studies and catheter ablations for abnormal heart rhythms and has performed more than 8,000 of these procedures, including more than 500 ablation procedures for atrial fibrillation. His research interests include supraventricular tachycardia, sudden death in the young, arrhythmias in patients with congenital heart disease, atrial fibrillation and the biophysics of cryoablation of atrial fibrillation.