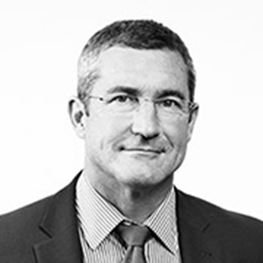 Areas of Interest
Arterial coronary artery bypass surgery
Anaortic off-pump coronary artery surgery
Complex aortic surgery
Mater Hospital, North Sydney, NSW
RPAH Medical Centre
Suite 209
100 Carillon Ave
Newtown 2042
T: (02) 9099 4424
F: (02) 9098 6992
Suite 406
Level 4
2 Technology Place
Macquarie University 2109
Biography
Professor Michael Wilson is a leading cardiothoracic surgeon who is sought after for his expertise in helping people with complex problems.
Prof Wilson has an international reputation for applying new technologies to complex surgical problems. He has been involved in several 'first-in-man' procedures and is a great advocate for teaching the next generation of surgeons to think outside the square and become innovative too. Professor Wilson has a special interest in emerging technologies and minimally-invasive techniques to deal with complex heart and lung surgical problems. He holds an academic appointment at Macquarie University and has extensive experience in clinical and basic science research.
In 2011 Professor Wilson along with Professor Michael Vallely travelled to East Carolina, USA for their first cardio-robot experience. Soon after they established Australia's fully-integrated robotic cardio-thoracic surgery program covering coronary grafts, mitral valves and lungs.
He has presented extensively at national and international conferences and authored or co-authored more than 70 publications in peer-reviewed journals.