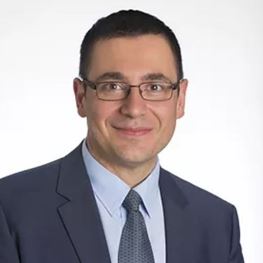 Prof Peter Barlis
MBBS, MPH, PHD, FESC, FACC, FCSANZ, FSCAI, FRSA, MAICD, FRACP
Visit specialist website
Languages: English
Areas of Interest
Interventional cardiology
Optical coherence Tomography Angiography
St Vincent's Private Hospital Fitzroy, VIC
Level 3, Suite 34
141 Grey Street
East Melbourne VIC 3002
T: (03) 9928 6370
F: (03) 9928 6372
Biography
Professor Peter Barliss is a Melbourne-based cardiologist who takes a holistic approach to the treatment of people with cardiac conditions in a caring and professional manner.
Professor Barliss is a pioneer in interventional cardiology, dealing with treatment of blockages in the arteries.
Professor Barliss introduced and utilises, optical coherence tomography (OCT) which uses laser light to scan inside the arteries of the heart to assess disease and plaque build-up.
Professor Barliss leads national and international clinical trials and continues to attract considerable funding to head the cardiovascular innovations research team at the University of Melbourne Medical and Engineering Schools.
He has published more than 130 peer-reviewed journal articles, is the editor and author of more than 5 textbooks and frequently features in the media discussing new developments in the treatment of heart disease.