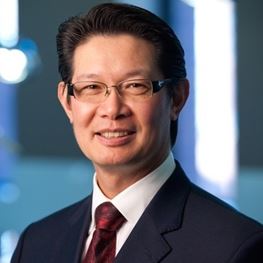 Areas of Interest
Tumour surgery
Joint reconstructions
Hip and knee replacement
St Vincent's Private Hospital Fitzroy, VIC
Central Melbourne Orthopaedics
Suite 417-418100 Victoria Parade
East Melbourne VIC 3002
T: (03) 9639 1300
F: (03) 9639 1355
Biography
Professor Peter Choong is a Melbourne-based orthopaedic surgeon specialising in limb-sparing surgery, where tumours are excised in their entirety to achieve the best possible outcomes.
Prof Choong is experienced in removing tumours to preserve the function of the limb through sophisticated, biologic and prosthetic reconstructions. He has a special interest in chest wall, trunk and pelvic tumour surgery, and major joint reconstruction, including hip and knee replacement orthopaedic surgery.
Peter undertook advanced orthopaedic training at the Musculoskeletal Tumour Centre, University Hospital in Lund, Sweden and also at the Department of Orthopaedics, at the Mayo Clinic in Rochester, USA.
He has a strong background in research and teaching through the University of Melbourne Department of Surgery at St Vincent's, and is recognised internationally.