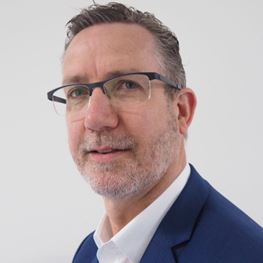 Areas of Interest
Ischaemic/valvular heart disease
TAVI (percutaneous aortic valve implantation)
Renal denervation
St Vincent's Private Hospital Fitzroy, VIC
St Vincent's Private Hospital Werribee, VIC
Prof Robert Whitbourn also takes Public Hospital appointments at St Vincent's Public Hospital Melbourne.
Suite 33, Level 3,
141 Grey Street,
East Melbourne VIC 3002
T: (03) 9928 6050
F: (03) 9928 6045
Werribee Heart
1st Floor, 242 Hoppers Lane
Werribee VIC 3030
T: (03) 9908 2999
F: (03) 8742 7788
Biography
Prof Robert Whitbourn is an interventional cardiologist consulting at St Vincent's Private Hospitals. He is an internationally-recognised leader in interventional cardiology, heart disease and novel devices.
Prof Whitbourn has a strong interest in research. He leads numerous international trials of stents and novel cardiac devices and is heading the TAVI team at St Vincent's, implanting percutaneous aortic valves for severe aortic stenosis.
Rob was an interventional cardiology and research fellow at Stanford University Medical Centre in the US. He has been principal investigator on multiple research projects and numerous first-in-man cardiovascular technologies. He is the current director of the cardiac catheterization laboratories at St Vincent's Hospital and director of cardiology at St. Vincent's Private Hospital, Melbourne and Werribee.
Rob has been widely published, being the author of more than 150 papers and has given numerous invited lectures at national or international scientific meetings.