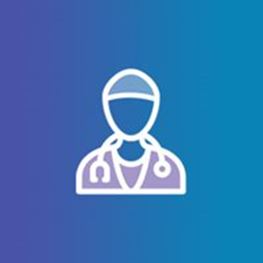 Specialities
Respiratory & Sleep Medicine
Areas of Interest
Diagnosis of sleep apnoea
Metabolic effects of sleep loss
Neurobiological effects of sleep loss
St Vincent's Private Hospital Sydney, NSW
Woolcock Institute of Medical Research
431 Glebe Point Road
Glebe NSW 2037
T: (02) 9114 0438
F: (02) 9114 0010
Integrated Sleep Health
Suite 1, Level 7
26 College Street
Darlinghurst NSW 2010
Biography
With over 30 years of clinical and research experience in the area of sleep disorders, Professor Ron Grunstein is a leader in the field of sleep medicine and is committed to providing high-quality up-to-date care. He sees patients with all different types of sleep disorders including sleep apnoea, insomnia, narcolepsy and sleepiness disorders, restless legs syndrome and sleep-movement disorders.
Ron is currently a Senior Principal Research Fellow of the National Health and Medical Research Council (NHMRC) and has led multiple NHMRC Centres of Research Excellence in sleep medicine. He holds an appointment as Professor of Sleep Medicine at the University of Sydney, and heads CIRUS, the Sleep and Circadian Research Group at the Woolcock Institute of Medical Research.
Ron was involved in the early development of nasal CPAP and non-invasive ventilatory support for sleep-breathing disorders and continues to lead research into the simplification of sleep apnoea diagnosis and new treatment interventions for sleep disorders. His current main interests involve in metabolic and neurobiological effects of sleep loss.
He is a past President of the World Sleep Federation and has previously served as Associate Editor of Sleep and a member of the editorial board of the Journal of Sleep Research, Sleep Medicine Reviews, Sleep Medicine and Respiratory Research.
As well as having received a number of awards for his research on sleep disorders, Ron was made a Member of the Order of Australia for significant services to medical education in the 2019 Australia Day Honours.
Affiliations & Memberships