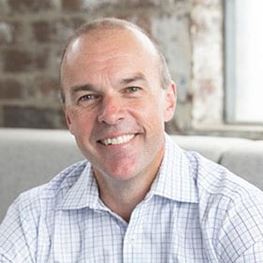 Areas of Interest
Interventional Cardiology
Transcatheter aortic valve replacement,
Transcatheter mitral valve replacement
Left atrial appendage occlusion
Mater Hospital, North Sydney, NSW
GenesisCare, Level 1, North Shore Health Hub,
7 Westbourne Street, St Leonards NSW 2064
T: 02 9057 5900
F: 02 8037 4111
Biography
Professor Stephen Worthley is a globally renown interventional cardiologist with a particular focus on valve replacements. He regularly teaches and trains cardiology fellow students in a variety of interventional procedures as well as being active in research with over 230 published papers.
Stephen graduated from Medicine at the Adelaide University. His training included his Cardiology fellowship at the Royal Adelaide Hospital, his PhD at the Mount Sinai Medical Centre in New York, and post-doctoral fellowship at Monash Medical Centre, Melbourne.
He regularly trains cardiology fellow students in a variety of procedures, including transcatheter aortic valve replacement, transcatheter mitral valve replacement, left atrial appendage occlusion and renal denervation globally.
He has published over 230 manuscripts, 5 book chapters, and co-edited a Cardiovascular Textbook. He has led and performed many first-in-human cardiovascular devices. He sits on numerous industry advisory boards and government advisory groups.
Stephen now has created the space to focus on his clinical practice for patients in Sydney, with appointments at the Mater Hospital, North Shore Private Hospital and Macquarie University Hospital. He provides consulting services at the North Shore Health Hub.