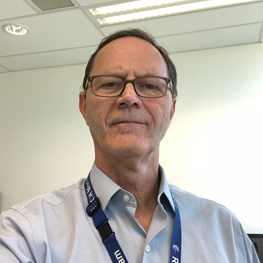 Areas of Interest
Malformations - kidneys/bladder
Keyhole surgery & oncology
Abnormalities of the penis
Undescended testis
St Vincent's Private Hospital East Melbourne, VIC
Paediatric Urology Victoria
3rd Floor
48 Flemington Road
Parkville VIC 3052
T: (03) 9345 5280
F: (03) 7000 5075
Biography
Professor Yves Heloury is a Melbourne-based paediatric surgeon specialising in urogenital (urinary and genital organ) conditions in children. He strives to put parents at ease while maintaining his focus on achieving the optimal results.
Professor Heloury is well recognised for his expertise the field of paediatric urinary conditions such as posterior urethral valve, bladder exstrophy and neurogenic bladder. He also has expertise in performing urogenital tumour and genital malformation surgery.
Yves graduated from Nantes University in France and then went on to train in general surgery before undertaking specialist training in paediatric surgery, receiving his Fellowship in 1994. Yves has held senior positions in hospitals in France and Australia. During this time, he continued teaching and has served on many professional committees in a senior capacity.
Yves is still actively involved in teaching the next generation of paediatric surgeons and nurses and he is a co-author of several peer-reviewed papers.