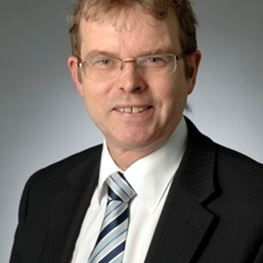 Prof Stephen J O'Leary
MBBS FRACS
Languages: English
Specialities
Ear Nose & Throat (Otolaryngology)
St Vincent's Private Hospital East Melbourne, VIC
Knox Private Hospital
262 Mountain Highway
Wantirna VIC 3152
T: (03) 9890 9910
F: (03) 9210 7200
Biography
Prof Stephen O'Leary is a Melbourne-based, internationally-recognised ear, nose and throat (ENT) surgeon and scientist. His clinical expertise is in ear surgery, cochlear implantation and treating inner ear disease.
Prof O'Leary is recognised internationally for his clinical and research endeavours into cochlear implantation, ear disease and balance. His other interests include inner ear function and protection in surgery, drug delivery to the ear and surgical simulation.
Stephen obtained his PhD in 1994 at the University of Melbourne under the mentorship of Professor Graeme Clark, completing his surgical training in 1998. His post-doctoral research was undertaken in the UK at Oxford University and in the Netherlands at the University of Utrecht. His primary research is into the protection of the inner ear during cochlear implant surgery, which helps to maintain hearing in the ear after fitting of a cochlear device. He is renowned for his work into the prevention of infection with cochlear implantation, and the use of neurotrophins to regenerate the auditory nerve after deafness.
He dedicates his time to both research into otology and surgical practice while leading randomised controlled trials into cochlear implantation and indigenous ear health.