St Vincent's Foundation Queensland Elsie's Gift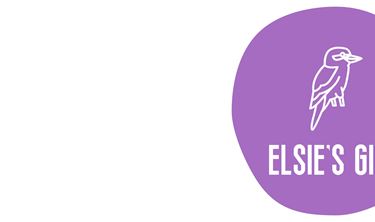 This page is dedicated to Elsie and is a chance for her to help other families in Toowoomba and the Darling Downs who must endure the heartbreak of stillbirth or neonatal death. There is nothing more devastating than losing a baby, you not only mourn the physical loss of your child but you must let go of the dream you had envisioned for their future. Peter and Caitlin are Elsie's parents and they have created this fundraiser to ensure her legacy is preserved.
Elsie May Berghofer was born sleeping on the 10th of January 2023. Elsie's mother, Caitlin became very ill with an infection, which turned septic. This had spread to the uterus and unfortunately, Elsie passed away. Caitlin gave birth to Elsie and spent several days in hospital recovering with Peter by her side. There were specialised midwives and staff who took care of Caitlin, Pete and Elsie. Over the days that they stayed at the hospital they were able to hold Elsie, and photos were taken to preserve her memory.
2000 families will experience still birth every year in Australia. These families will be admitted to hospital to deliver their baby. While there is plentiful research into reducing the rate of stillbirth there are families every day who must go through the agonising pain of losing their baby.
Peter and Caitlin are grateful for the empathetic care they received from St Vincent's Private Hospital Toowoomba and wish to give back. Funds from Elsie's Gift will go towards St Vincent's Maternity Ward for staff to continually provide the level of care that they experienced.
Two cuddle cots
Continued bereavement training for midwives
A garden room for grieving families following stillbirth or neonatal death
Make a donation in Elsie's memory
Support Darling Downs families who endure the heartbreak of stillbirth or neonatal death
Click here