Mater Hospital Getting Here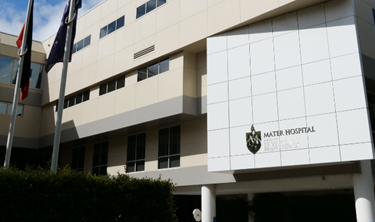 Mater Hospital North Sydney is located at 25 Rocklands Road, North Sydney NSW 2060. A patient arrival and departure area is located at the hospital's main Rocklands Road entrance, as well as at the rear entrance to the Mater Clinic (via the car park). Vehicles dropping off and picking up must be attended at all times.
The Mater Hospital is located on Rocklands Road, about 100 metres from the intersection of Pacific Highway, which is centrally located between train services from North Sydney and St Leonards and is approximately five minutes by car from the North Sydney business district and railway station.
Bus services running on the Pacific Highway are frequent and stop only a short walk from the hospital. For more information contact the transport info line on 131 500 or go to Trip Planner.
Parking is available 24/7, space permitting, at the Mater Hospital and Mater Clinic - hourly rates apply*. Entrance is from 25 Rocklands Road.
Parking charges:
0–15 minutes
FREE
15–60 minutes
$8
1–2 hours
$10
2–3 hours
$16
3–4 hours
$18
4-5 hours
$25
5-6 hours
$30
6-7 hours
$35
7+ hours
$40
Lost ticket
$45
*Rates are calculated per entry/per day from 6.00am to 6.00am the next day. Entry subject to terms and conditions located at car park entry. Additional parking is available in the Poche Centre car park, fees apply. The entrance is from 40 Rocklands Road. There is also limited parking in surrounding streets.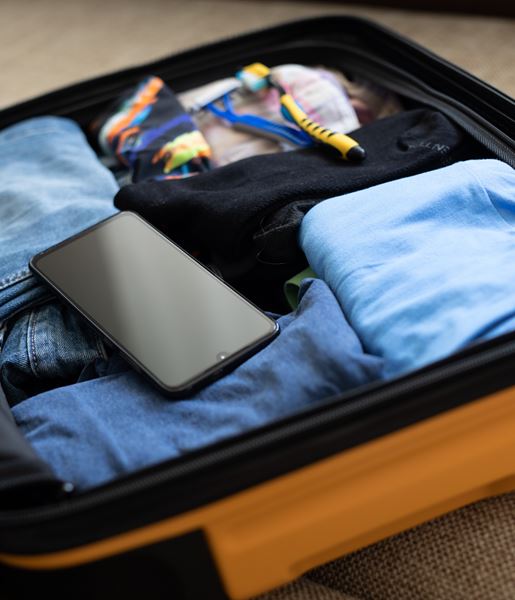 The following is a list of motels, hotels, guesthouses and B&Bs within the local area. Some accommodation may provide discounted rates for patients or relatives of hospital patients so please mention the Mater when enquiring. We are not able to recommend a particular company or organisation and any arrangement made is a private arrangement between you and the provider. The adequacy and quality of the accommodation and services listed cannot be ensured and it is best to check the facility and fees changed prior to your stay.
Astra Apartments - Atchison Street St Leonards NSW 2065
Also available in North Sydney and Chatswood
Tel: 1300 797 321 www.astraapartments.com.au
One and two bedroom fully self-contained apartments in secure buildings. Washing machines, dryers and fully equipped kitchens
Best Western Twin Towers Inn - 260 Pacific Highway Artarmon NSW 2064
Tel: 9439 1388 Reservations: 131 779 www.twintowers.com.au
Four star spa, interconnecting and family rooms. Ample off-street parking. FREE courtesy transport to all local suburbs
Comfort Inn North Shore Motel - Gatacre Avenue Lane Cove NSW 2066
Tel: 9427 0266 www.cins.com.au
Standard single or double rooms Laundry facilities. Licensed restaurant
Dalzeil Lodge - 44 West Street North Sydney 2060
Tel: 9394 8594 dalziellodge.com.au
Single & double family rooms. Full kitchen, laundry facilities, private garden. 400 meters from Mater Hospital.
Elite Private Hotel - 133 Carabella Street Kirribilli NSW 2061
Tel: 9929 6365 www.elitehotel.com.au
Budget accommodation. Single or double rooms
Falcon Lodge - 182-188 Falcon Street North Sydney NSW 2060
Tel: 9955 2358 www.falconlodge.com.au
Budget accommodation. Single, double and family rooms, plus newly renovated ensuites.
Greenwich B&B - 15 Hinkler Street Greenwich NSW 2065
Tel: 9438 1204 www.greenwichbandb.com.au
Off street parking and community kitchen. Long term rates negotiable
Greenwich Inn Motel - 196 Pacific Highway St Leonards NSW 2065
Tel: 9906 3277 Freecall: 1800-633-680 (outside Sydney only)
www.greenwichinn.com.au
Double, twin and family rooms. Communal laundry and car parking. Private bathrooms and air conditioning
Linwood Lodge - 312 Pacific Highway, Artarmon NSW 2064
Tel: 9439 6333
Small family run budget motel offering affordable accommodation. Choice of single, double or family size rooms
Mantra Chatswood - 10 Brown Street Chatswood NSW 2067
Tel: 9406 5500 www.mantra.com.au/
Studio, one or two bedroom apartments with kitchen, laundry, air-conditioning and balcony
Mary MacKillop Place - 7-11 Mount Street North Sydney NSW 2060
Tel: 8912 4800 www.marymackillopplace.org.au
Single/twin with shared bathroom. Single with ensuite. Double/twin with ensuite. One and two bedroom apartments
Myrtle Cottage - 46 Myrtle Street, North Sydney NSW 2060
Tel: 9929 9959 or 0412 903 906
Separate studio - self contained with ensuite, kitchenette and laundry (pets allowed on request)
B&B room with king bed (2 adults, 0 children) and ensuite and separate lounge.
Neutral Bay Lodge - 45 Kurraba Road Neutral Bay
Tel: 9953 4199 www.neutralbaylodge.com.au
Motel rooms with ensuite, cooking facilities and laundry
North Shore Hotel - 310 Miller Street North Sydney
Tel: 9955 1012 www.northshorehotel.com.au
Friendly country style guesthouse
View Sydney - 17 Blue Street North Sydney, 2060
Tel: 9955 0499 www.viewhotels.com/sydney
Full serviced hotel with comfortable queen and king rooms with amazing views over the Harbour.
North Sydney Hotel - 292 Miller Street North Sydney
Tel: 9955 1341 www.northsydneyhotel.com.au
Boutique style hotel - range of rooms (most with ensuites). Complimentary self-serve breakfast daily, kitchen facilities and lounge room amenities. Limited parking.
Rydges North Sydney - 5A McLaren Street North Sydney
Tel: 9922 1311 www.rydges.com/northsydney
Rates vary depending on time of week Range of rooms available, undercover parking, restaurant
Royal Pacific Hotel - 472 Pacific Highway Lane Cove North NSW 2066
Tel: 8424 2100/1300 771 299 www.royalpacifichotel.com.au
St Leonards Mansion - 7 Park Road St Leonards NSW 2065
Tel: 9439 6999 www.themansions.com.au
Single, double or family rooms, Off street parking, Breakfast included in rates
Hotel Urban St Leonards - 194 Pacific Highway (Cnr. Bellevue Avenue & Pacific Highway) St Leonards NSW 2065
Tel: 9439 6000 or 1300 187 226 www.hotelurban.com.au
A special hotel, big on designer style and with a focus on relaxed modern comfort. Discounted rates available of hospital patrons.
Please note: The Mater Hospital accepts no responsibility for the standard of accommodation or prices quoted on inquiring.