Sydney COVID-19 Update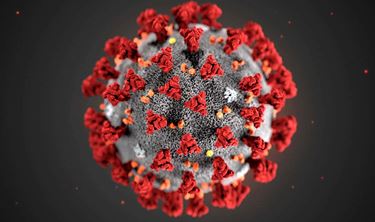 St Vincent's Private Hospital Sydney is committed to caring for our community and supporting our patients through the COVID-19 pandemic. In response we have safeguards and precautions in place in line with advice from the Australian and State Government Department of Health.
St Vincent's Private Hospital continues to focus on providing safe and compassionate health care for patients, their families and carers.
We are guided by NSW Health and the Clinical Excellence Commission. Visitors are permitted, under the following guidelines, if they:
Wear a surgical mask at all times while in the facility. Visitors under 12 years of ages are not required to wear a mask.
Do not have any flu-like symptoms or other acute respiratory infection. Visitors with flu-like symptoms should not visit for at least seven days and have a negative RAT before visiting.
Are not high risk* contacts of someone who has tested positive to Covid-19 in the previous seven days
An exemption to any of the above criteria may be permitted on compassionate grounds and on a case-by-case basis.
If the person you are wishing to visit is currently COVID-19 positive, your request will need to be clinically assessed and some additional precautions may apply.
*A high-risk contact is someone who has spent more than four hours inside a home, accommodation, premises or care facility with someone who has COVID-19.
Before coming to hospital
Please contact your treating specialist via phone or email before coming to hospital if:
You have been diagnosed with COVID-19 or asked to isolate
You have been tested for COVID-19 and are waiting to receive the results
You have COVID-19 symptoms
Patient Escort Policy
Patient admissions is via the main entrance to the Private Hospital at 406 Victoria Street, Darlinghurst.
Day only surgery patients are required to have someone collect them after the procedure. The nominated contact person will be notified of the pickup time and exact location on the day.
All patients that are staying overnight can be collected from the patient's ward or the private hospital main entrance.
Frequently Asked Questions
Yes you can. Please see visitor guidelines above.
You will not be able to visit a patient in hospital if:
You have COVID-19 symptoms
You have tested positive to COVID-19 within the last 7 days
Yes. Masks are required at all times when visiting the hospital. Visitors under 12 years of ages are not required to wear a mask.
Please discuss this with the Nurse Unit Manager or Hospital Nurse Coordinator.
No. You will need to wait until you have a negative COVID-19 test result and be symptom free to visit a patient in hospital.