Sydney Our facilities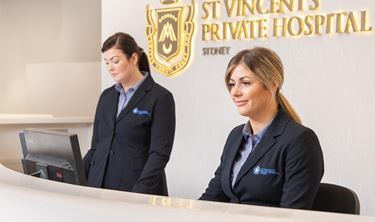 Our facilities
St Vincent's Private Hospital Sydney is a 310-bed acute care facility offering highly specialised surgical and medical services.
Our experienced and dedicated team of surgeons, nurses and allied health professionals work across our latest facilities, including 16 operating theatres including dedicated robotic theatre, cardiac catheter laboratory, 12-bed intensive care unit, same day surgery centre, post-anaesthetic care unit, 4-bed acute stroke service.
Our core specialities include, orthopaedics, heart and lung surgery, head and neck surgery, neurosurgery, urology, vascular surgery, upper GI/hepatobiliary surgery, ear, nose and throat surgery, colorectal surgery, gynaecology, neurology, plastic and reconstructive surgery, cancer services and mental health.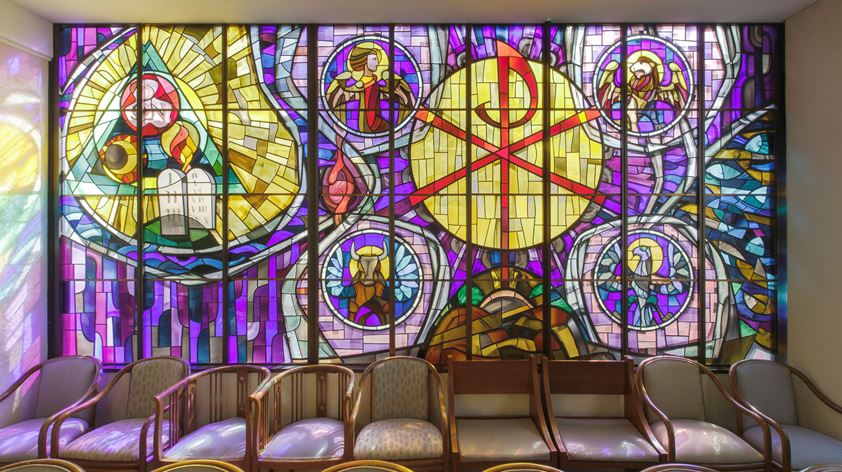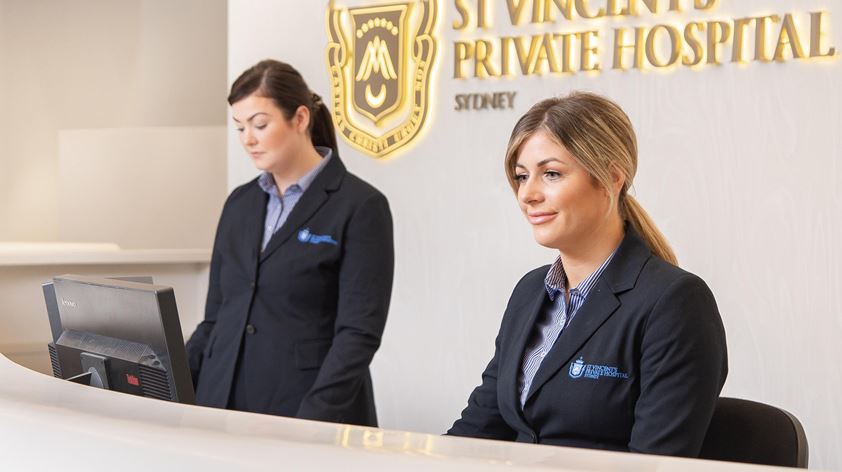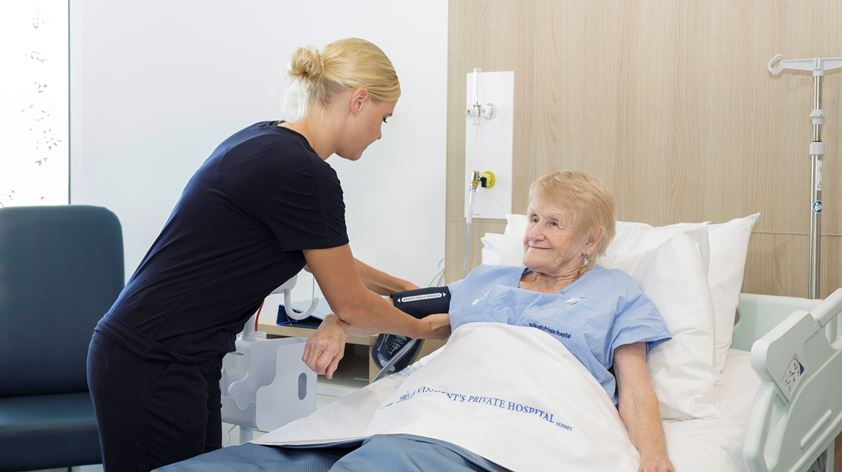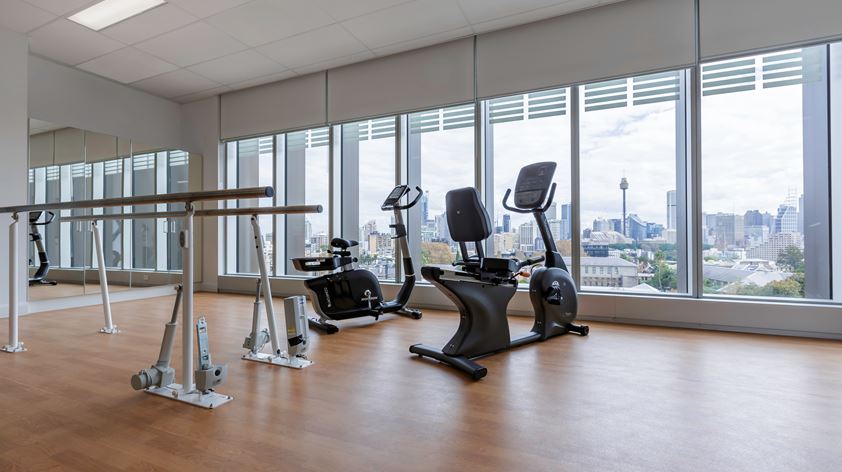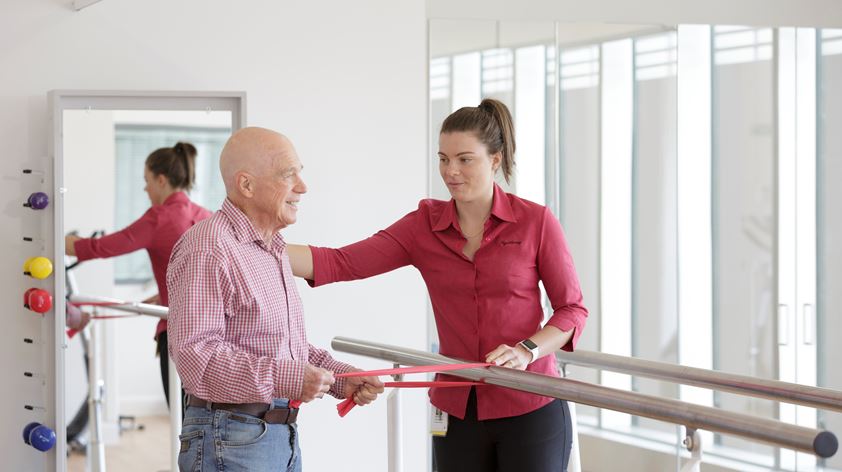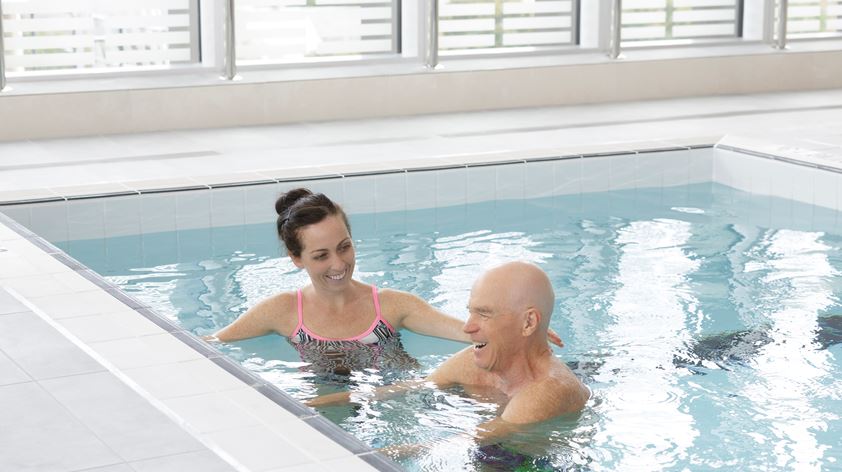 Facilities for patients and visitors
All our rooms are private, with an ensuite bathroom, television, telephone and refrigerator. Call bells are situated at every bedside and in the bathrooms to alert nursing staff when you need assistance.
Each room is equipped with a safety deposit drawer.
Your menu has been designed by our team of chefs and dietitians to provide you with balanced and tasty meals incorporating a wide variety of nutritious food.
Our menu management system tracks the specific diet you're on, the selections you've made and any special requests approved by your clinician.
Meal service times
Meal times vary slightly from ward to ward, but generally meals are served at the following times: Breakfast 7.25am – 8.15am, Lunch 12.25pm – 1.15pm, Dinner 5.25am – 6.15pm.
Ordering meals is simple
Our team of nutrition assistants can help with your menu selections. Your family or carer may make choices for you. If you're unable to order, a suitable choice will be made for you. You may also request a small serving if you feel that's enough for you.
A nurse can help you with meals
A nurse will be available to assist you with eating, drinking, sitting up and opening food packages.
We cater for special diets
While in hospital, you may need to go onto a special diet, with foods that are different in texture and/or taste to what you're used to having at home – this is to assist your recovery.

Guest meals
In some circumstances, a meal can be ordered for a visitor. Visitor meals are charged to your account. Please arrange your order with the receptionist.
The Wintergarden Coffee Shop in the foyer of St Vincent's Clinic sells food, drinks, newspapers, magazines and confectionery. Open Monday to Friday 7.00am to 5.00pm.

There is also a coffee cart located at reception. Open Monday to Friday 7am to 6pm and weekends 8.30am-4pm.
Flowers, plants and small gifts are available from the Fragrant Plum, located in the main foyer of St Vincent's Hospital. Open Monday to Friday 9am to 5pm and Saturday 9am to 3pm.

Some flowers are also available at the St Vincent's Private pharmacy. For infection control purposes, we advise against bringing potted plants to the hospital.
All patients can access free wifi. Loan notebook and laptop computers are available for patients who do not have their own.
If you require an interpreter, please arrange this at your pre-admission interview or ask your nurse to arrange it for you.
An overnight laundry service is available for a fee. The service doesn't include ironing.
Our volunteers provide a library service offering the loan of books and magazines.
Personal mail is delivered to your room. Stamps for outgoing mail can be purchased from the pharmacy.
Daily newspapers are sold through Volunteer Services on week days.
Our pastoral care team is available to offer emotional and spiritual support through times of anxiety, stress or concern. They aim to provide a compassionate presence and open and non-judgmental discussion for all faiths. Your confidentiality is respected.
Our chapel is located on level 4 and is open daily from 7am to 9pm. Catholic Mass is celebrated at 11.30am on Wednesdays, 10.30am Saturdays and 10am on Sundays. Mass is also televised throughout the hospital on channel 24.
Our pharmacy is located in the foyer and opens Monday to Friday 8.30am to 5.15pm. As well as medical supplies and prescriptions, it offers a wide range of gifts that we can hand-deliver to patients.
Our Leadership Team
The Sydney Executive Leadership team provides management and leadership of our private hospital. Find out more about our Executive Leadership team here.