Werribee COVID-19 Update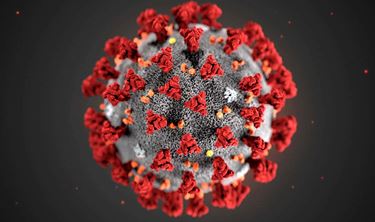 In response to the COVID-19 pandemic, St Vincent's Private Hospital Werribee has safeguards and precautions in place.
We are closely monitoring, and proactively responding to the developments in Australia associated with novel coronavirus (COVID-19), in conjunction with both the Australian Government authorities and local public health units.
This continues to be a rapidly evolving situation. It is important to stay informed and get up-to-date advice from credible sour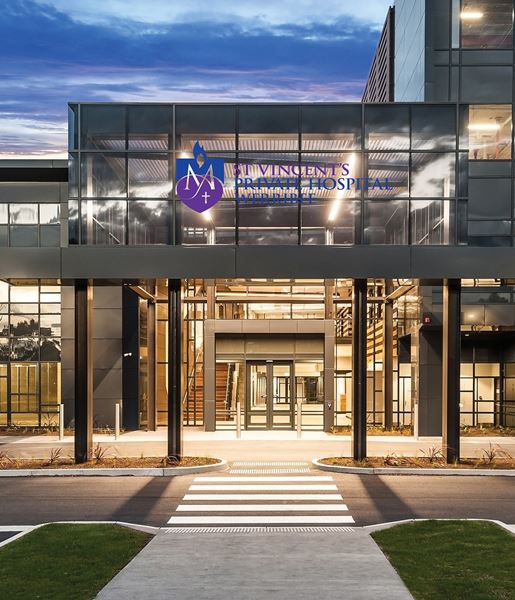 Important COVID-19 information
We encourage visitors to adhere to the following guidelines to maintain the safety of our patients, staff, and doctors.
All visitors must:
Provide evidence of vaccination status (minimum 2 doses) on arrival to visiting the hospital

Complete check-in process prior to entering the hospital

Always wear a mask within the hospital
UPDATED HOSPITAL VISITOR RESTRICTIONS, effective Saturday 16th July, 2022.

2 visitors at a time – with a maximum of 2 per patient per day for general wards

Increase visiting hours to 2pm to 7pm.

Maternity visiting hours would be for 2-4pm and 7pm-8pm.

All visitors aged 8 and over are to wear mask.
Before coming to hospital
Please contact your treating specialist before coming to hospital, if:
You have been diagnosed with COVID-19 or asked to quarantine

You have been identified as a household contact to a person with COVID-19 within the last 7 days

You have been tested for COVID-19 and are waiting to receive the results (except for tests due to surveillance testing obligations)

You have COVID-19 symptoms of fever (37.5 degrees or more), cough, shortness of breath, sore throat, loss of smell or taste, runny nose, diarrhoea, nausea, vomiting or fatigue.
Prior to arrival to the Hospital:
We recommend you arrive earlier than planned to allow at least 20 minutes for the COVID screening process, which is a requirement for all who enter. The COVID screening process will follow these steps:
Prior to entry, you are required to complete an online screening form which asks a series of questions. You may access the online form here or scan the QR code using your mobile device when you arrive at the hospital entrance. If you have any issues our Concierge team will be able to assist you.
After completing the form, present the completed screen on your mobile phone and say your name to the St Vincent's Concierge Staff at the welcome desk.
Listen carefully to St Vincent's Staff and follow their directions. You will undergo a temperature check via a thermal camera prior to entry.
You will need to wear the Hospital approved surgical mask.
Our Concierge team will check your COVID test result and provide you with directions to proceed with your admission. You may be required to have a Rapid Antigen test if you have not provided a negative COVID test.
Prior to your admission - COVID Testing requirements
All patients are required to conduct a Rapid Antigen test at home 24 hours prior to your admission to Hospital. On arrival to Hospital you will be asked to provide evidence of your test result (a photo on your mobile phone and date will suffice). If you are unable to provide evidence of a negative test prior to your admission you will be required to have a COVID test on admission. Any carer / paediatric parent / guardian / partner or support person staying for the duration of the patient stay will also be required to undertake a RAT test 24hrs prior to admission and provide the test result on admission.

For any patient booked for admission to Intensive Care Unit, we ask for you to have a PCR COVID test 48-72 hours prior to your admission, and isolate at home after your test to reduce the risk of acquiring COVID. Your safety is our priority.

If you have recovered from COVID-19, you aren't required to get tested or isolate if you are re-exposed to a case within 4 weeks of ending your isolation period.

For any patient that obtains a positive Rapid Antigen Test result on arrival, they will be advised to go home and isolate (this may differ for Maternity patient), and to report their Rapid Antigen Test result to Reporting your result | Coronavirus Victoria.
2 visitors at a time – with a maximum of 2 per patient per day for general wards and Maternity.
All visitors aged 8 and over are to wear mask.
Day Procedure and Day Infusion may permit one carer on discharge to learn of discharge support.

Exceptions Apply as below (Exemptions outside of the above apply.  
Exception requests are given to Hospital Executives for approval.)
Visitor Exceptions Include:
the parent, guardian or temporary carer of a patient aged under 18 years.

providing essential wellbeing support (including mental health support and support for people living with dementia).

a Nominated Person of a patient who is in hospital to receive care for a mental illness as defined under the Mental Health Act.

providing interpreter language support.

learning to support a patient's care once they are discharged from hospital. 

the carer of a patient with a disability.

providing support to a patient whose medical condition is life threatening. 

providing end-of-life support for a patient.

accompanying a patient to an outpatient appointment (if unable to use telehealth)  **please check requirements with your Specialists Rooms

the partner or support person of a pregnant woman, whose status as a patient relates to their pregnancy. 
Conditions for permitted visitors apply:
As per the DHHS all visitors must provide evidence of their vaccination status (minimum two doses) on arrival to visiting the hospital. (For any exemption in which a visitor does not have vaccination, an N95 mask would need to be worn and a negative rapid antigen test required).

Visitors may be required to undertake a Rapid Antigen Test on arrival (particularly if no evidence of two vaccinations).

All visitors must register using the QR online COVID screening questions

Do not attend if unwell

Wear a Hospital approved face mask at all times. Any person with exemption for face mask, may be asked to wear a face shield (High risk setting).

Maintain physical distancing 

Hand hygiene on entering Hospital and Patient rooms

Where exemptions are provided for end of life visits, no more than two visitors are permitted in a patient room at any one time.

You cannot visit the hospital, if:  
You are unwell

You have been diagnosed with COVID-19 in the last 7 days

You are living with a person with COVID-19 in the last 7 days

You have COVID-19 symptoms of fever (37.5 degrees or more), cough, shortness of breath, sore throat, loss of smell or taste, runny nose, diarrhoea, nausea, vomiting or fatigue