Werribee Our facilities
Our specialties
Opening in 2018, St Vincent's Private Werribee was the first private overnight hospital to be built in Wyndham. Our team of experienced doctors, nurses and allied health staff work alongside the local community to provide high quality care for communities in the West.
We currently have three spacious operating theatres, with capacity to fit out three more as demand for services increase. Each theatre is identical and features the latest technology to support the growing demand for minimal invasive and open procedures.
With the most advanced surgical equipment and highly trained doctors and nurses this really is a state of the art hospital, right here in Werribee.
We cater for a broad range of surgery including, Orthopaedics, Cardiology, Spinal Neurosurgery and General Surgery, to name a few.
Our Cardiac Catheter Lab is the first and only Cath Lab in Werribee, allowing for minimally invasive Cardiac and vascular procedures to be completed locally.
Every room at St Vincent's Private includes your personal ensuite and all rooms are single. There are no shared rooms or wards within the hospital. Our inpatient Rehabilitation service includes a purpose built gymnasium and is staffed by specialist Rehab Physicians, Allied Health clinicians and experienced rehabilitation nursing staff.
In addition to inpatient services, the community can also access a widespread range of medical specialists from the hospital's consulting rooms.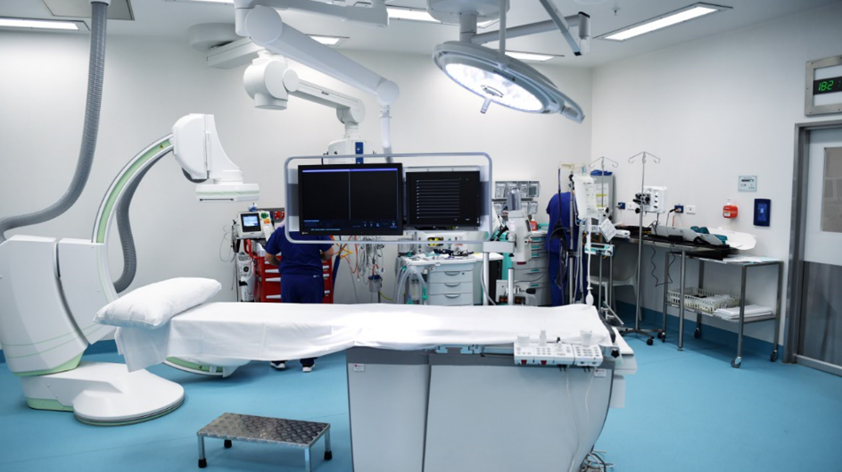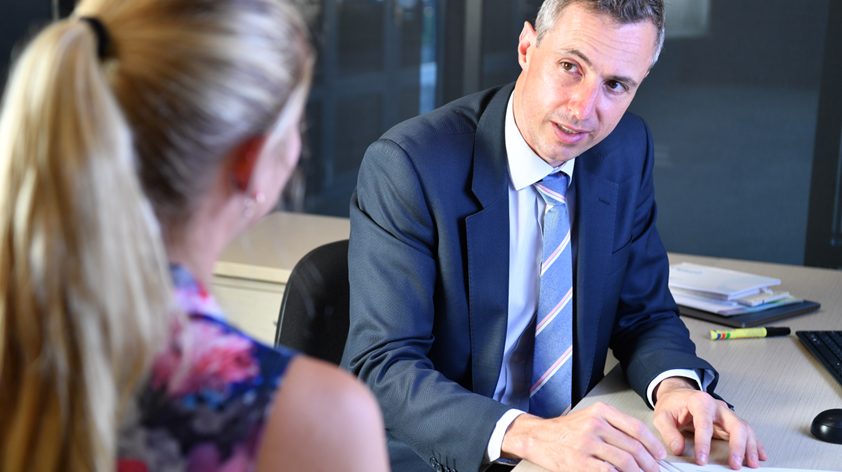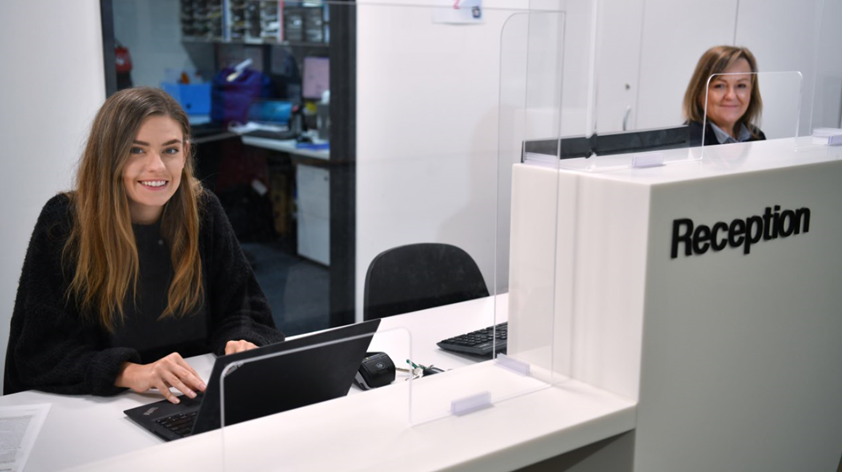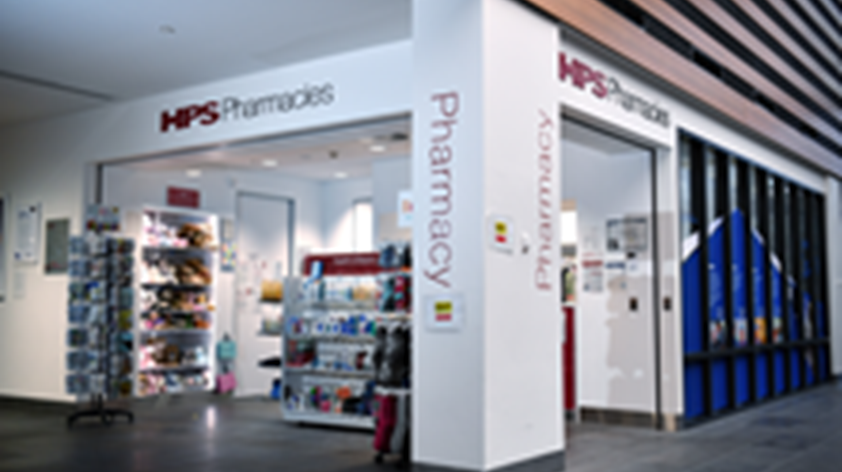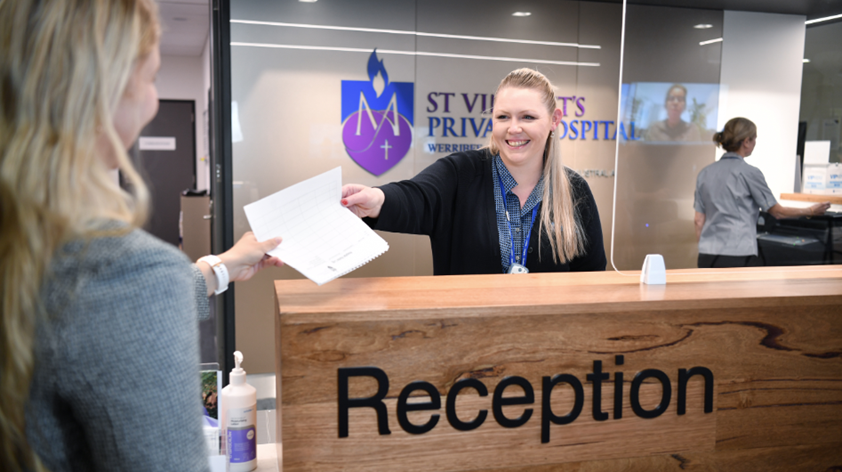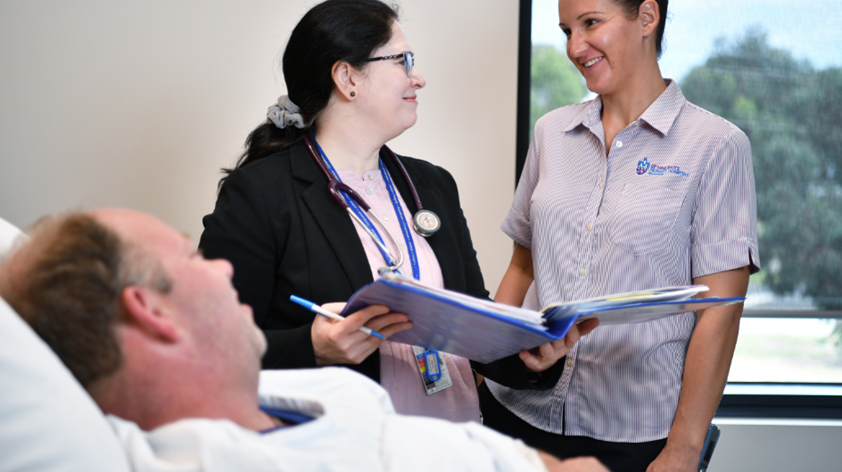 Facilities for patients and visitors
Our Pharmacy is located on the ground floor near the front entrance of the hospital. The pharmacy dispenses a wide range of prescription and over-the-counter medications.

Opening hours: 8am-5pm Monday to Friday & 11am-1pm Saturday
All of our rooms are new, private and equipped with TV's, free wifi, lockable safes and ensuite bathrooms. Some of our maternity rooms have double beds and those that do not are equipped with a single fold out sofa.
Our chapel is an important place for patients and families to experience quiet reflection, to gather, for blessings, and for prayer.
The café is located on the ground floor and serves coffees, snacks, drinks and meal items.
We have Tier 1 status with the Department of Veterans' Affairs (DVA), which means that patients with DVA entitlements can be admitted without prior approval from DVA.
Our services to patients with DVA entitlements include:
a free preadmission clinic service for patients having elective surgery (with permission from your doctor).
arranging transport to and from the hospital for medical appointments, preadmission clinic and admission.
authorising travel assistance scheme applications.
referrals to veterans' Home Care Services and community nursing providers for safe discharge.
organising necessary aids and equipment for safe discharge and applying for available funding to purchase equipment.
organising ongoing referrals to respite/convalescence, rehabilitation and long-term placement, where appropriate.
arranging activities to commemorate occasions of significance.
rooms equipped with free TV, local telephone calls and daily newspaper.
Our Home Health & Discharge Liaison Nurse is the contact person for all DVA-related enquiries, and will visit patients at least once during their stay.

For more information contact:
Department of Veterans' Affairs phone: 133 254
Veterans' Home Care phone: 1300 550 450
Our donors
On Tuesday 30th Jan 2018 St Vincent's Private Hospital Werribee opened its doors to its first patient in-take. St Vincent's Private Hospital Melbourne is excited to extend its trusted, state of the art health care services to areas west of Melbourne.
We are fortunate to have extraordinary support for this new hospital and we thank our existing supporters for being a part of this important journey:
The Janet and William Wallach and Harry Yoffa AM Charitable Bequest
Schiavello Family Charitable Foundation
Michelle Lughermo
Serge and Lucy Pegoraro
Paul and Francesca Di Natale
The Michele and Graziella Casabene Family
Vita Pepe and John Gurry
Judy Birch
Ian Grisold
Pam Lamaro
Paul and Susan Hardy
Carmelo and Domenica Pepe
Greg and Rosaria Pepe
John and Iolanda Mento (donated by Janette Biasi, Lina Mammeralla, Rosemary D'Orio)
Mario and Paola Costa, Gerry and Pina Costa, and their respective families
Robert and Marylou Goegan and Family
Iain Skinner and Geraldine Finnigan
Dom and Pamela Toffolon & Sons
Oriano and Michelle Salvalaggio
Anthony and Sue Rebesco
Max Beck
Jack O Connell
Adrian and Amanda Williams
Andrew, Helen Howlett and family
Lentini Family
Mar-One-_Char Investments
Stephen Putrino
Sheehan-Birrel Foundation
Carmelo and Domenica Pepe
Our Leadership Team
The Werribee Executive Leadership team provides management and leadership of our private hospital. Find out more about our Executive Leadership team here.