Our Clive Berghofer Operating Theatres offers a state-of-the-art facility for surgery
By SVPHT staff
Our $30-million Clive Berghofer Operating Theatre opened in 2018 with six new theatres, including a hybrid cardiac theatre.
The operating theatres are equipped with technology that you would expect from quality hospitals all across the world. Coupled with experienced doctors and skilled nursing staff, you know you are in safe hands at St Vincent's Private Hospital Toowoomba.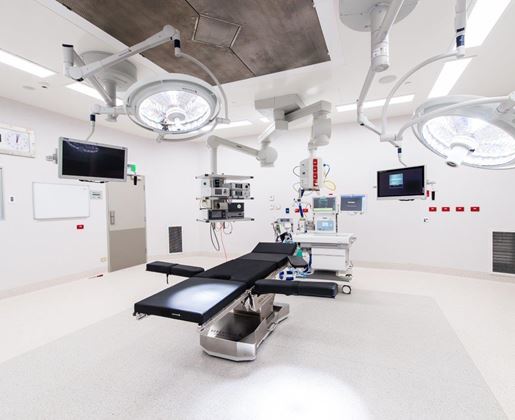 The Clive Berghofer Operating Theatre.
The following emergency and elective surgery services are available:
Bariatric Surgery
Breast Surgery
Cardiology
Colorectal
Ear, Nose and Throat Surgery
Gastroenterology
General Surgery
Gynaecology
Ophthamology
Oral Surgery
Pain Medicine
Plastics and Reconstructive Surgery
Upper GI
Urology
Vascular Surgery



The theatre team are supported by comprehensive allied health services and advanced medical and diagnostic services. Pathology, radiology and pharmacy are also available on site, and our Emergency Department is open 24 hours, seven days a week.
You can find more information about each of the services here.
Your GP can refer you to one of our surgeons.