Extending a helping hand
By Mr Jason Harvey
If you, or someone in your life, deals with joint pain, particularly in the hand or wrist, you know just how debilitating this can be. The activities you love, the hobbies you have, even something seemingly simple such as working at a desk-based job, can become almost impossible. Orthopaedic surgeon Mr Jason Harvey is an arthroscopy specialist, who works to restore movement, alleviate pain, and give these patients their lives back.
Sometimes called keyhole surgery, in an arthroscopy procedure a camera is inserted into the joint through a small incision. Because of the complex anatomy and shape in the hands and joints, it can be hard to get a clear view of what's going on during an open procedure without making a large incision. Arthroscopy often allows for a clearer view and diagnosis and direct treatment. In the hand, wrist and elbow, this means removing loose bodies, repairing ligaments, treating fractures, and releasing contractures.
Mr Harvey's decision to specialise in arthroscopy was a simple one: "I found it exciting to be able to perform procedures through such a small incision and potentially speed up the recovery process. I think minimally invasive techniques are the future as we strive to improve patient outcomes and I wanted to be a part of developing and researching these techniques."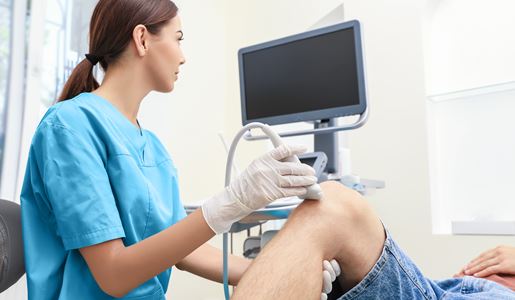 Minimally-invasive techniques mean less damage to the overall area, and a faster recovery time. The operations that Mr Harvey performs are generally to treat either trauma or degeneration. Trauma, caused by accidents, includes fractures, lacerations, ligament tears and tendon injuries. Patients suffering with joint degeneration usually live with arthritis of the hands, wrist and elbow. Many have been told that there is nothing that can be done, and are relieved to discover that they do have options, which can include surgery and joint replacement.
As Mr Harvey sees it: "The most satisfying part of my job is treating patients who have had great difficulties and being able to watch as they get back to enjoying their life."
As well as treating patients, Mr Harvey is involved in multiple research programmes. One is examining new options for patients suffering from arthritis in the base of their thumb. Tennis elbow is the subject of another trial, for patients who have tried non-operative treatment, but are still dealing with the condition. This trial will research the relative benefits of surgery or treatment by injection. A third will examine treatment for scaphoid bone fractures, looking at whether a bone graft and different screw constructs is an effective solution for fractures that don't heal well. Finally, he wants to investigate the new options that the next generation of wrist replacements will bring.
No matter what the study, his goals remain the same: "I am hoping to improve patient outcomes leading to better long term function and pain relief and in some cases avoiding surgery altogether. Only by looking at our results in a rigorous and validated way can we advance our practices and ensure patients are getting the best care, the care they deserve."
After all, no matter what the course of treatment, "the most important aspect of orthopaedics is treating people's pain."
Mr Jason Harvey
Mr Jason Harvey is part of the OrthoSport Victoria group of Melbourne orthopaedic surgeons, specialising in hand, wrist, and elbow surgery. Jason has a particular interest in arthroscopic surgery and is also involved in research into advanced techniques in fixation of wrist fractures, finger joint replacement and base of thumb arthritis. Speak to your doctor for more information and a referral.