International Women's Day 2023 Profile - Dr Catherine McDougall
On International Women's Day 2023, we profile one of our leading orthopaedic surgeons, Associate Professor Catherine McDougall who is a specialist at Brisbane Orthopaedic Specialist Services (BOSS). She speaks of her journey from physiotherapy student to orthopaedic surgery with St Vincent's Private Hospital Northside, which is internationally recognised across a range of specialties.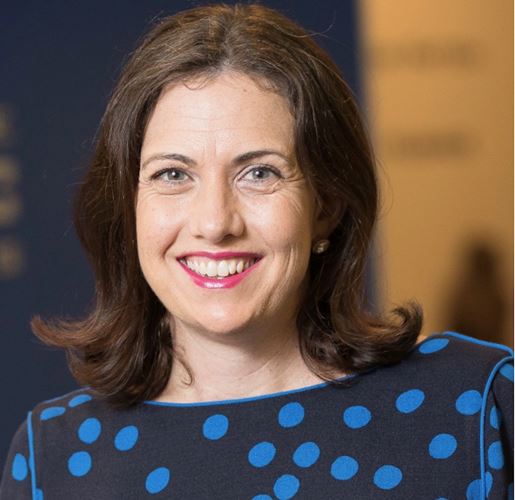 As a trailblazing orthopaedic surgeon in Queensland and mother to a six-year-old son, Dr Catherine McDougall is acutely aware that her professional journey and career success, has the power to be inspirational and motivational for female medical students and junior female doctors.
Despite glass ceilings being shattered across many professions in Australia, orthopaedic surgery is only starting to show a few cracks and any major 'crash-through' is still many years away. Dr McDougall is in a small medical minority – with female orthopaedic surgeons representing just 4.8% of the orthopaedic profession.
Growing up in Bellingen, New South Wales and later schooled in Toowoomba, from a very supportive family and teacher parents, Catherine said she had little exposure to the medical profession and didn't really know any doctors – aside from those she encountered whenever injury or illness befell the active and sports-loving schoolgirl!
"In fact as I was nearing the end of high school, I remember my father asking me if I had considered a career in medicine, and I remember saying to him, 'No way, I don't like the sight of blood'!" she recalls.
She pursued a slightly more orthodox route into physiotherapy which, after graduation, eventually took her to a placement in a London hospital (working as a physio in an orthopaedics rehab ward) and after an overseas professional and travel sojourn, she was accepted into medicine at the age of 26.
Catherine landed the opportunity to work with the Queensland Reds Super 15 rugby team, initially as a part-time physio, working with the legendary Reds physio (and former Queensland/Wallabies test player) Cameron Lillicrap – then pivoting to working for a year full time which she describes as a wonderful professional opportunity. She stayed with the team from 2002 to 2005.
Upon graduation from medicine, she fairly quickly decided that she wanted to pursue specialist training, and that orthopaedics "was a natural fit for me', especially after becoming the first orthopaedic intern at the Royal Women's and Brisbane Hospital. Orthopaedic traineeship and fellowships took her to Portland, Oregon and Edinburgh, Scotland.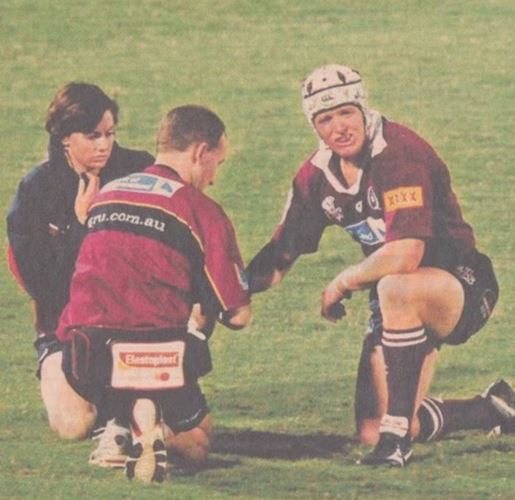 "There's no doubt that surgical training is challenging for everyone - it's long hours and the focus and commitment required means it can be very socially isolating. But the training does prepare you in every sense - skills, technique, knowledge and emotional pressure - to cope with the workload as an orthopaedic surgeon working across the private and public health systems," says Dr McDougall.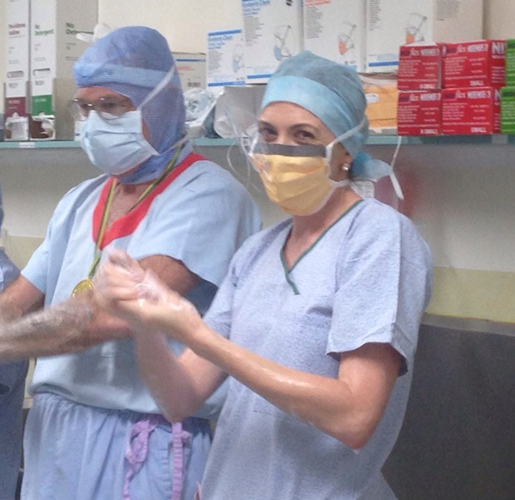 "Perceived lack of strength is not a barrier to women in orthopaedics, but differences in physical frame and grip strength is something that can be a practical challenge. The average male has a size 8 hand, whereas the average female has a size 6 ½ hand, so postural and biomechanical issues and good technique come into play to ensure you remain injury free."
Modern medical equipment means the technical component of surgery is more about precision, geometry and three-dimensional visualisation than strength.
As well, the increasing use of robotic surgery is making it easier and more accurate at hospitals such as St Vincent's Hospital Northside which has recently acquired its second Stryker Mako robotic system. St Vincent's has also just last week registered a major Queensland milestone with Dr McDougall's colleague, orthopaedic surgeon Dr Hugh English performing the 2000th Mako robotics surgery.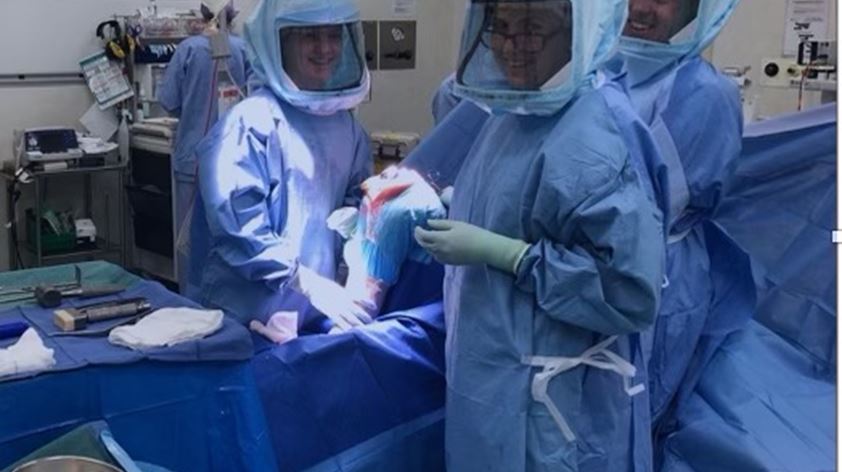 Catherine has been an orthopaedic surgeon since 2014 and works at Brisbane Orthopaedic Specialist Services (BOSS) at St Vincent's Hospital, Northside, Brisbane and as a Staff Specialist at The Prince Charles Hospital, Metro North Hospital and Health Service.
Dr McDougall says she's pleased to be able to say that the pathway to orthopaedics for women is now clearer and smoother with trainee numbers now starting to hit 20% – although there's still much room for improvement.
She is grateful for the many and wonderful mentors she has had throughout her specialist career, especially in the early days – which by virtue of history and statistics meant that they were mostly male. But she knows that she and several other orthopaedic female peers are making the professional trail slightly easier for those now following them.
She and several other female colleagues, including Dr Sarah Watts, Dr Prue Fitzpatrick and Dr Amanda Reilly, have been able to support each other and share professional experiences, while providing support and mentorship to younger female surgeons.
"Higher numbers of women in orthopaedics will better reflect the society we live in and the community we serve," says Dr McDougall.
"I had my son when I was a consultant at Prince Charles and I worked part time in his early years. Even with the incredible support at work and at home, there's challenges in juggling a demanding career and a family. I'm certainly lucky to be able to do both," Dr McDougall continued.
Dr McDougall says a good surgeon – whether they're female or male - needs to possess many qualities.
"Most importantly, a good surgeon needs to be a good decision-maker – the focus should always be on good communication with the patient and understanding the patient's 'What'? (What is happening with their health and quality of life to bring them to you) and the 'Why'? (Why are they here to see you as it relates to their ideal clinical or surgical outcome)," Dr McDougall says.
Learn more about Dr Catherine McDougall.